A selection of black & white photographs taken in 1990 of a trip to a Northern Thailand area called the Golden Triangle. Taking a day to walk through the forest overland by foot with my guide, Sunny, I photographed various temples on route before we arrived at our destination in the hills and forest, staying three nights with the 'Hill Tribe' people. 
Photographs were taken using a Nikon FM2 shot on 35mm black & white film and printed on fine art bromide paper.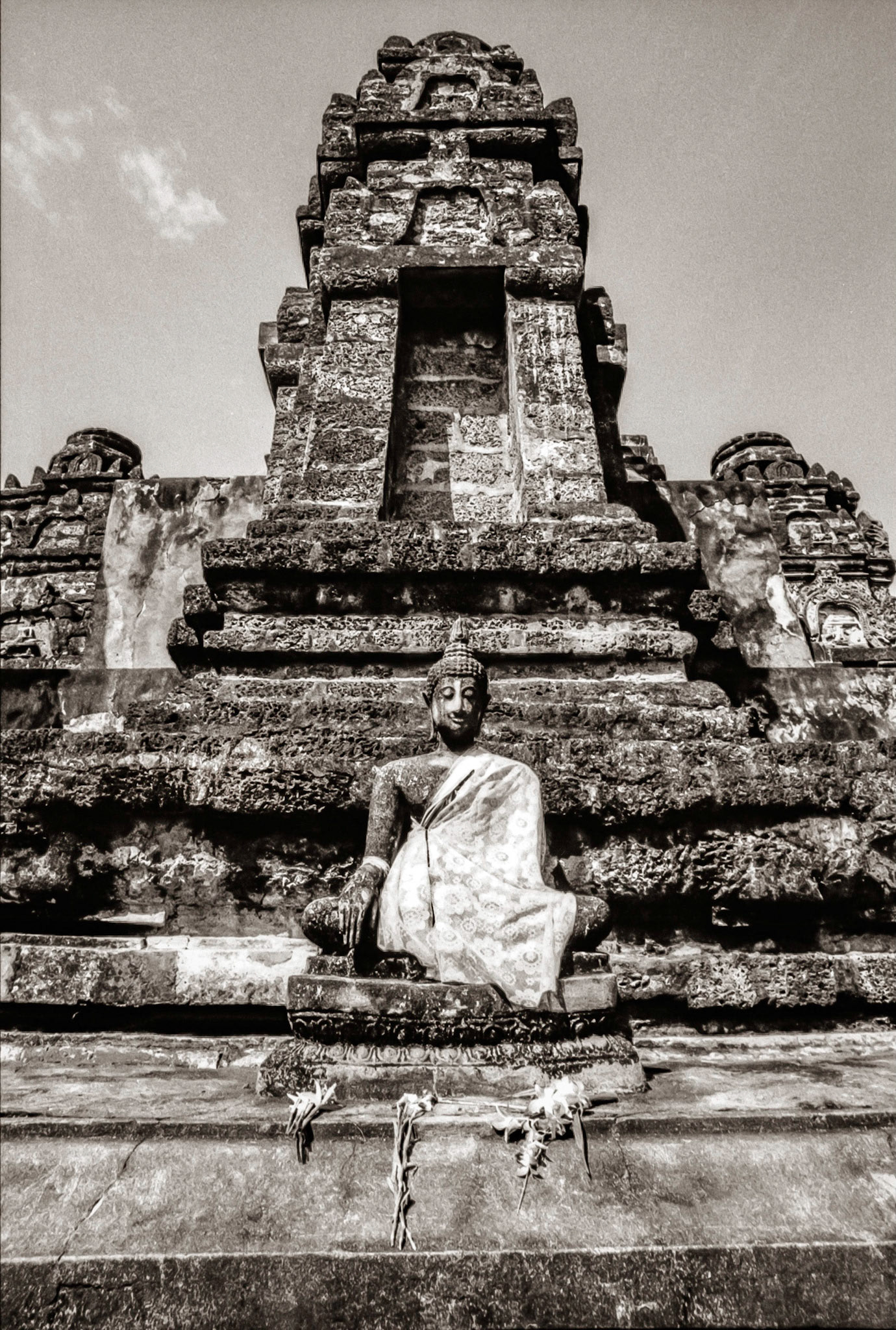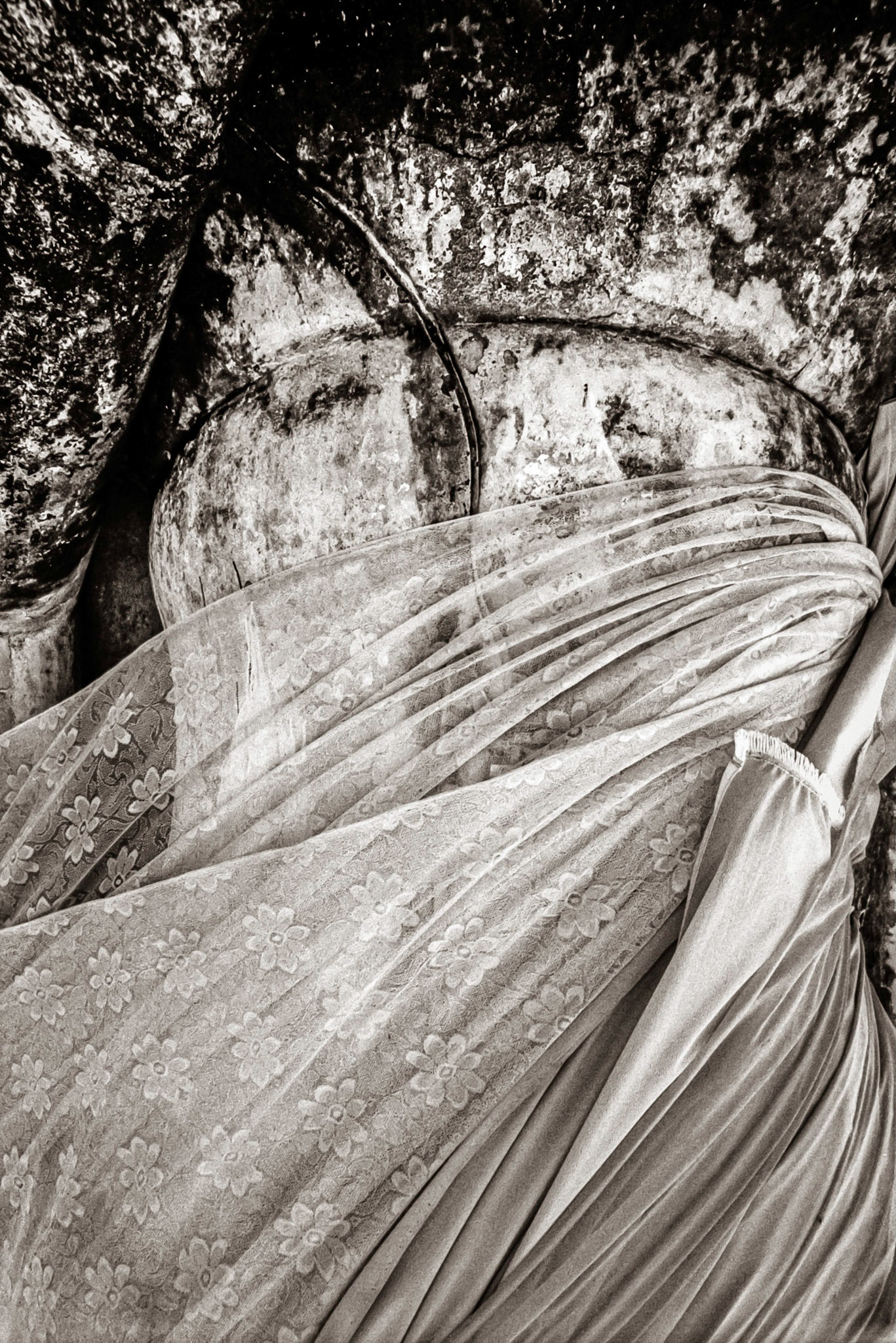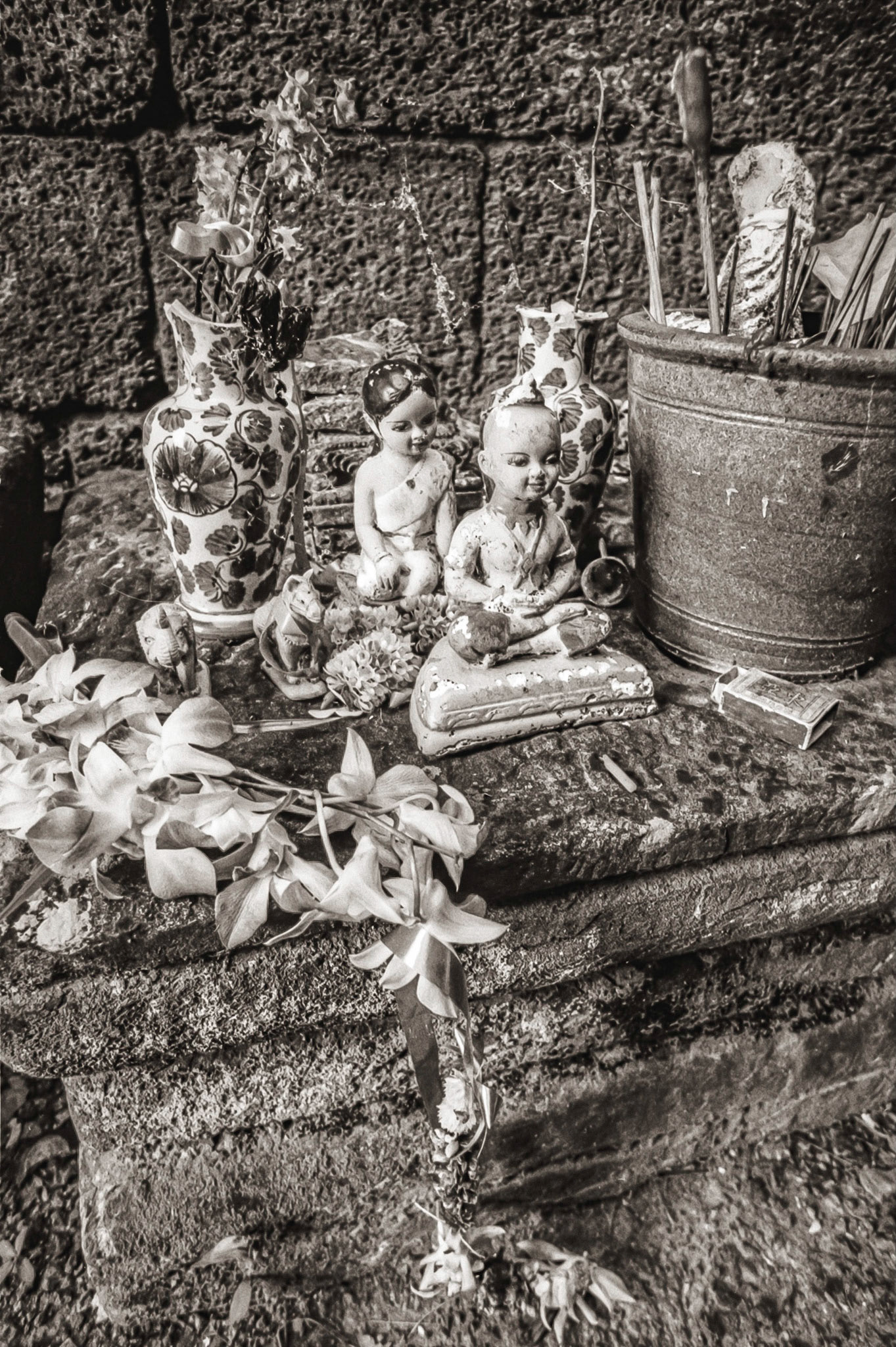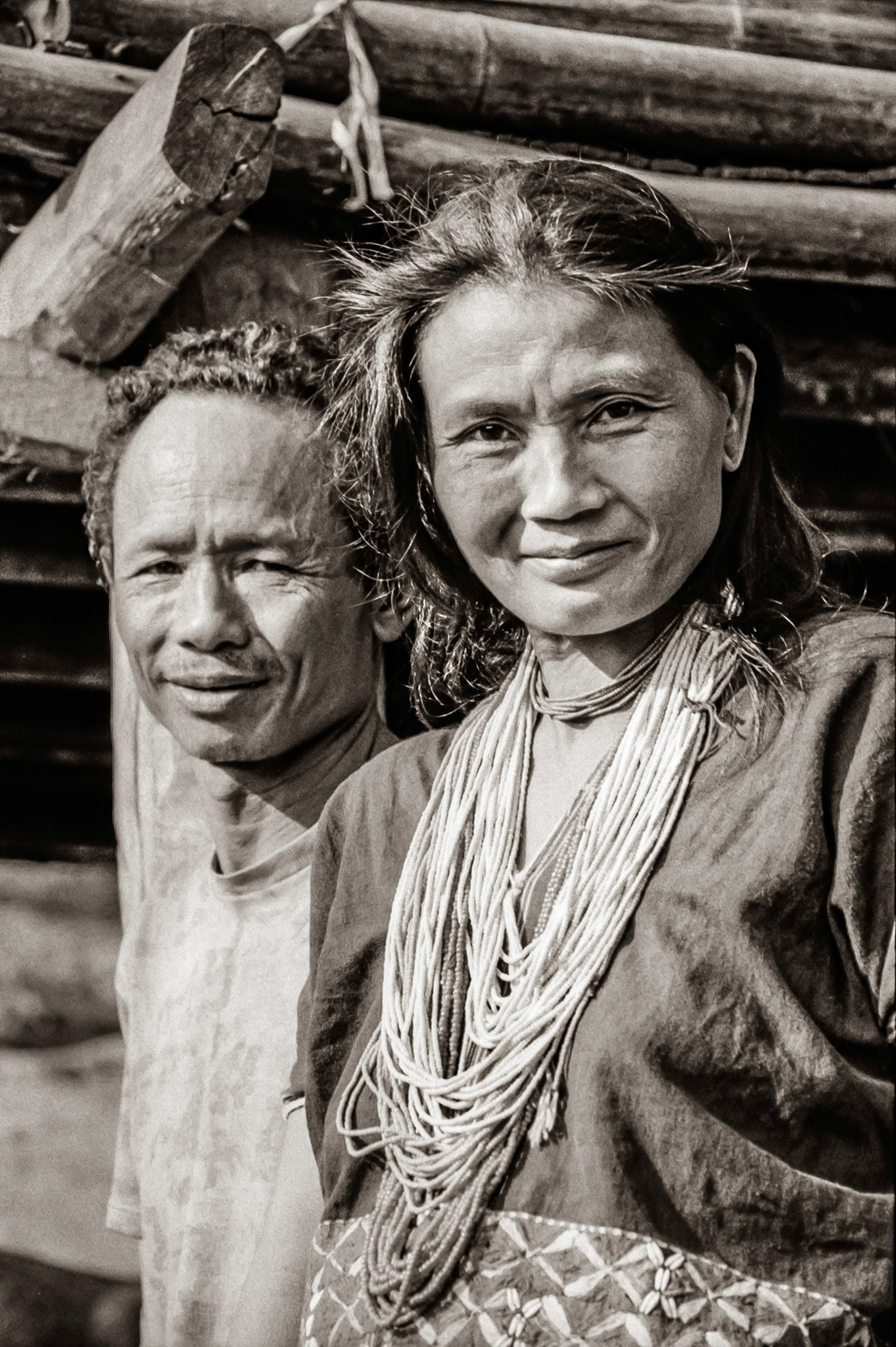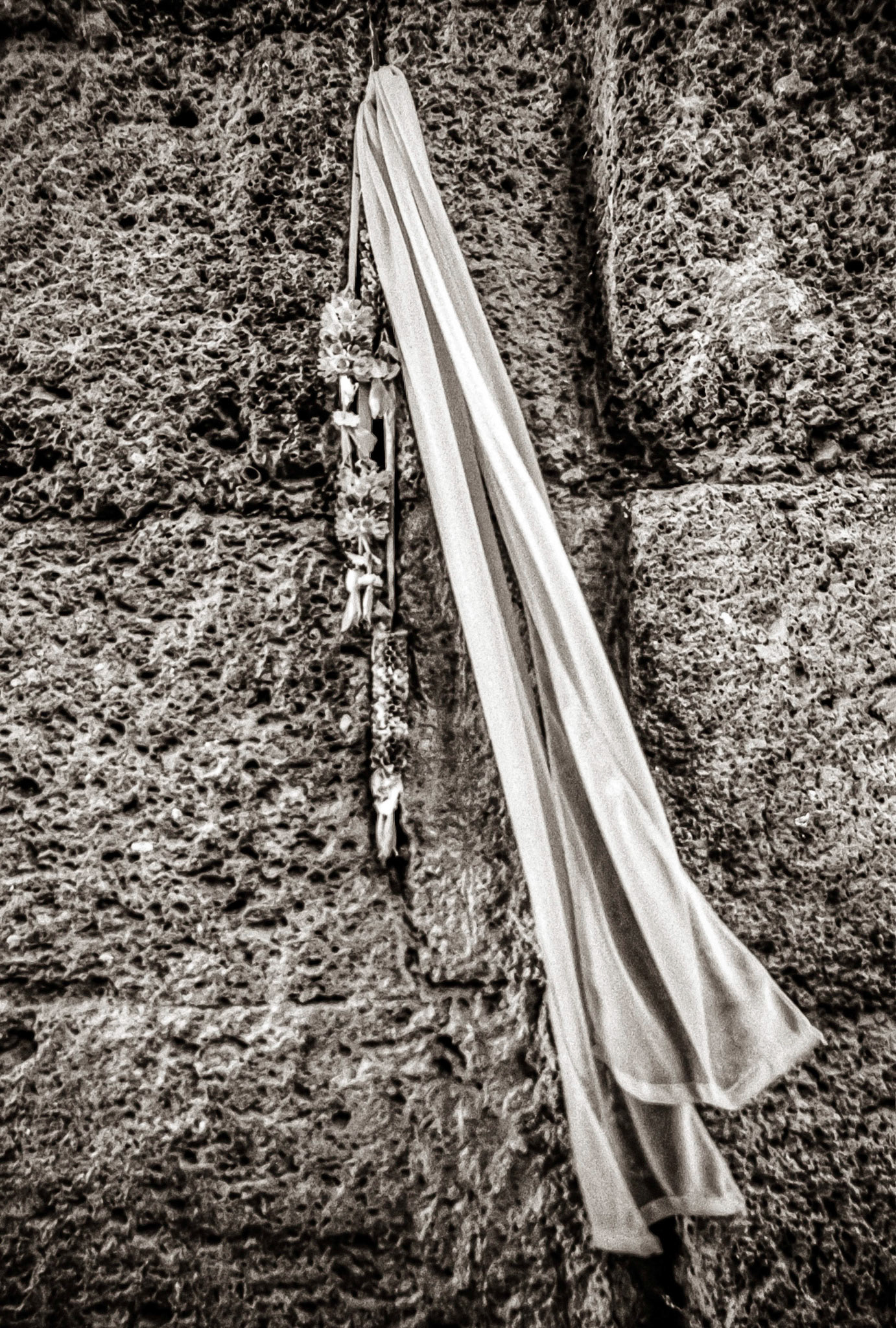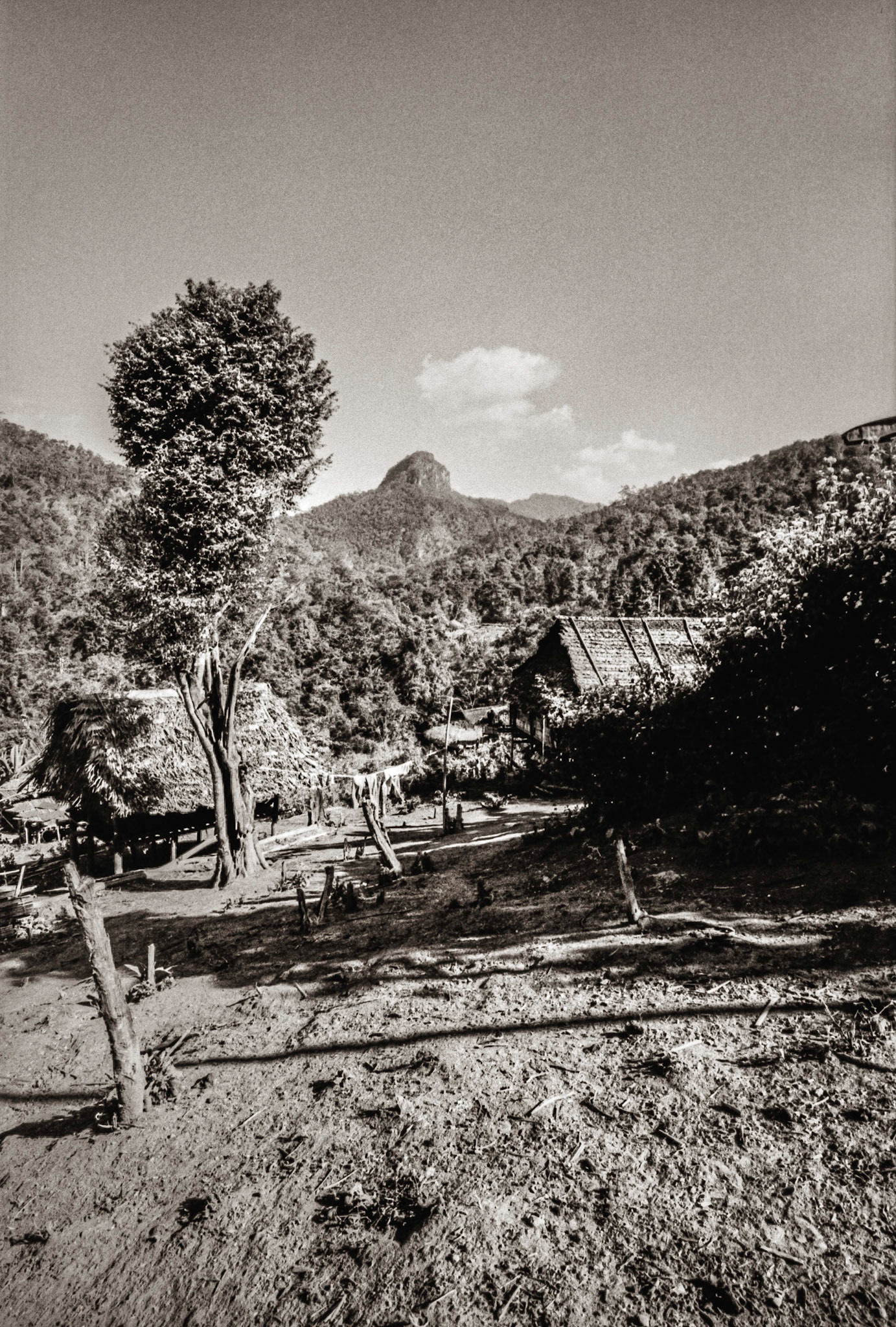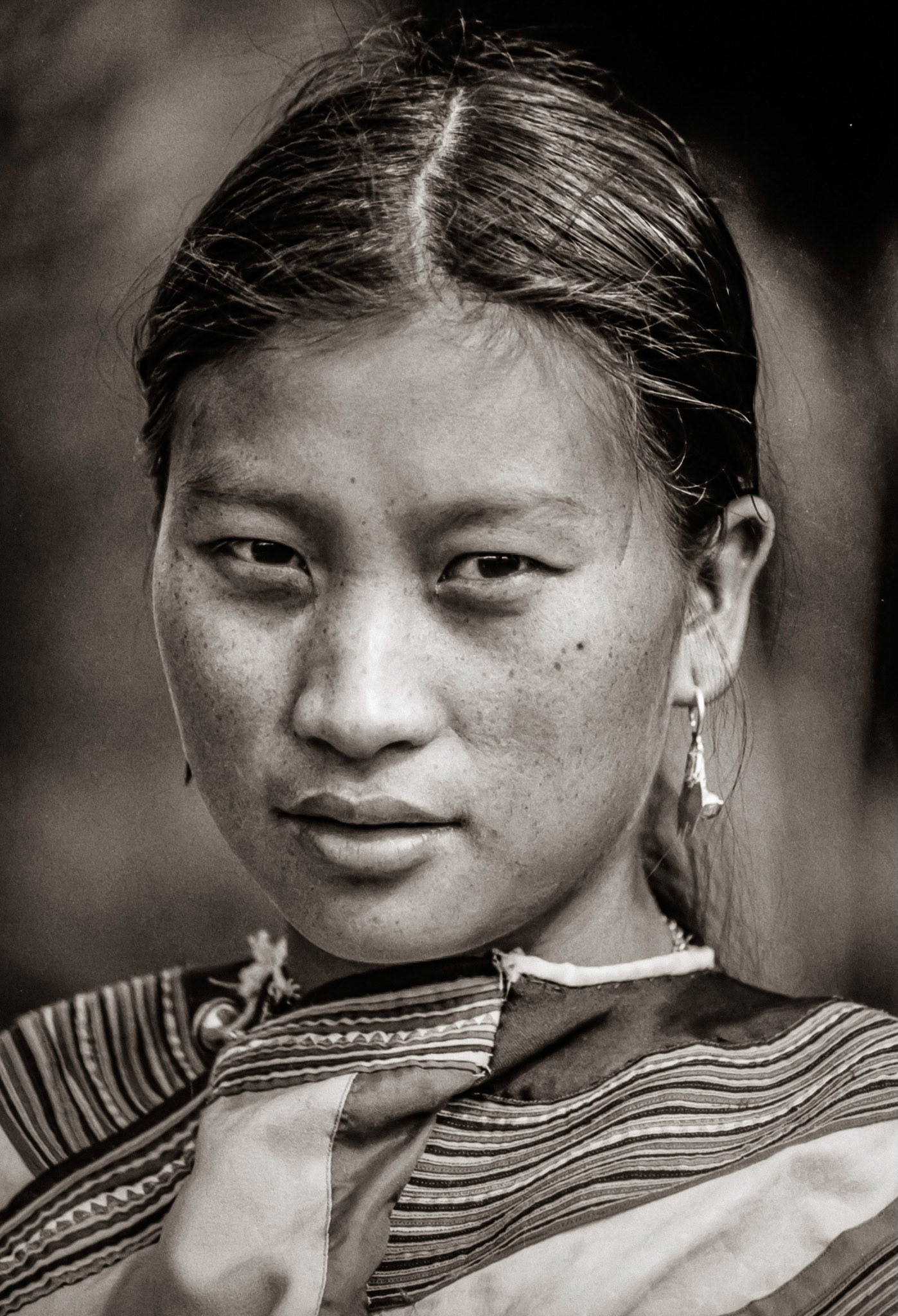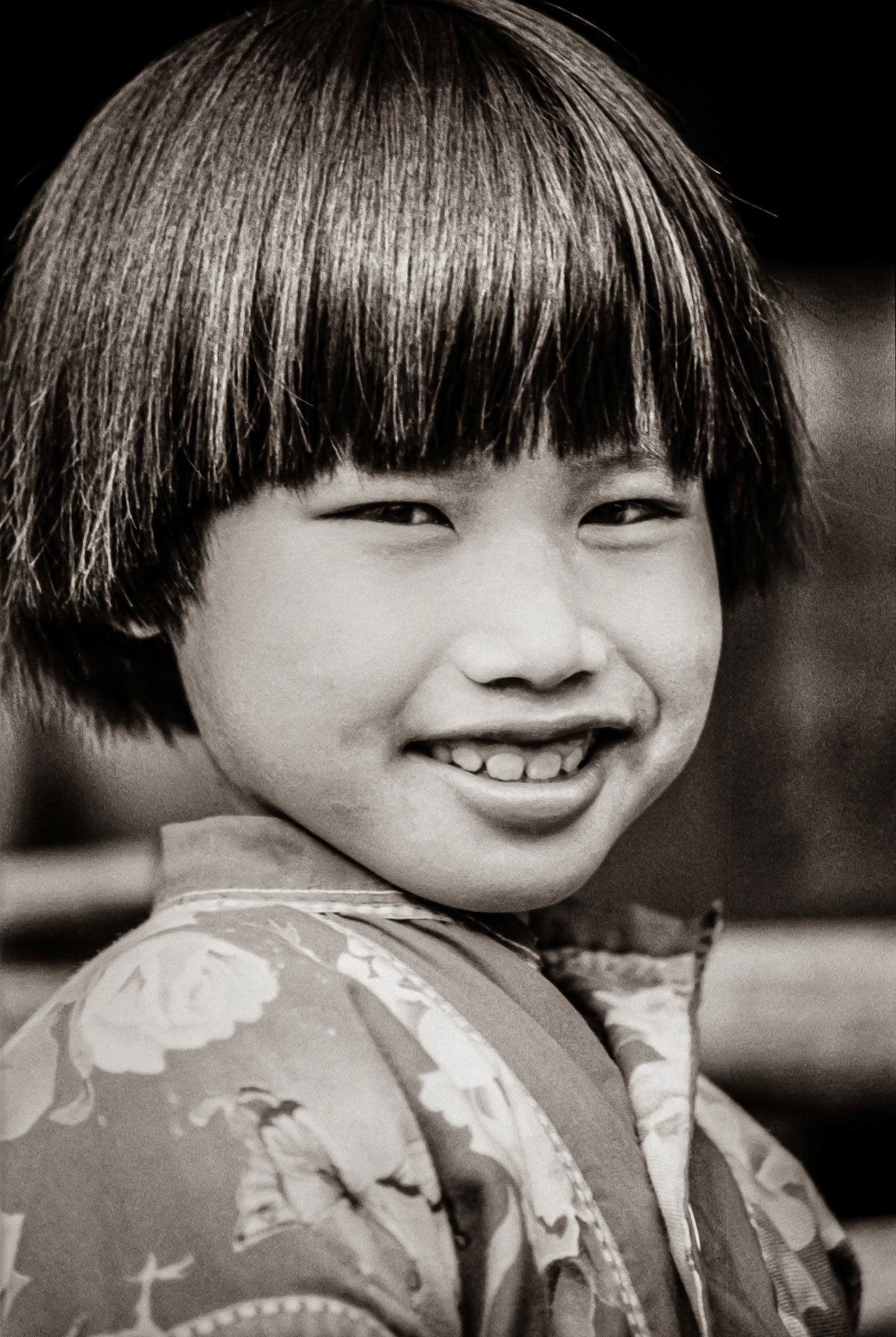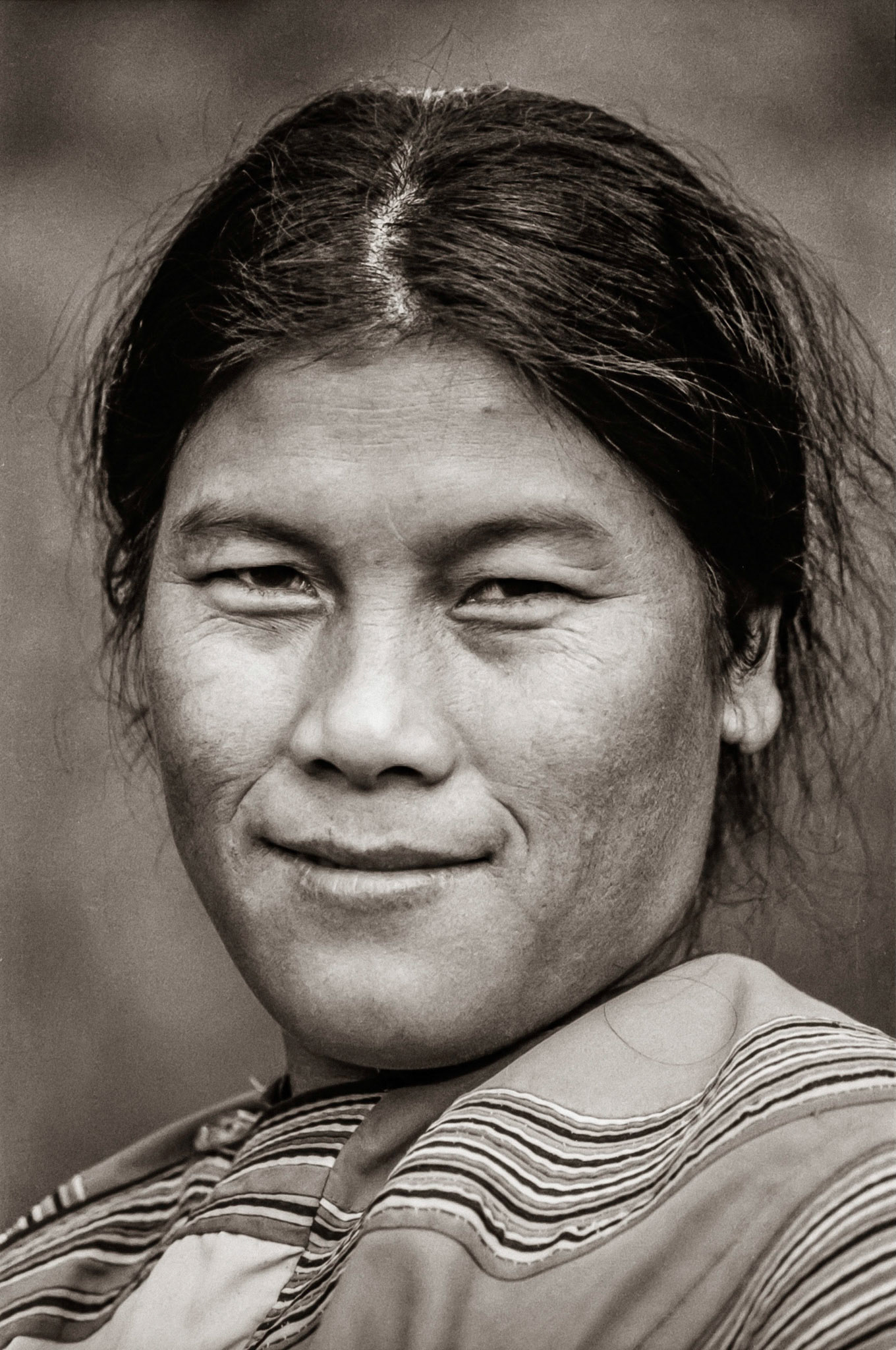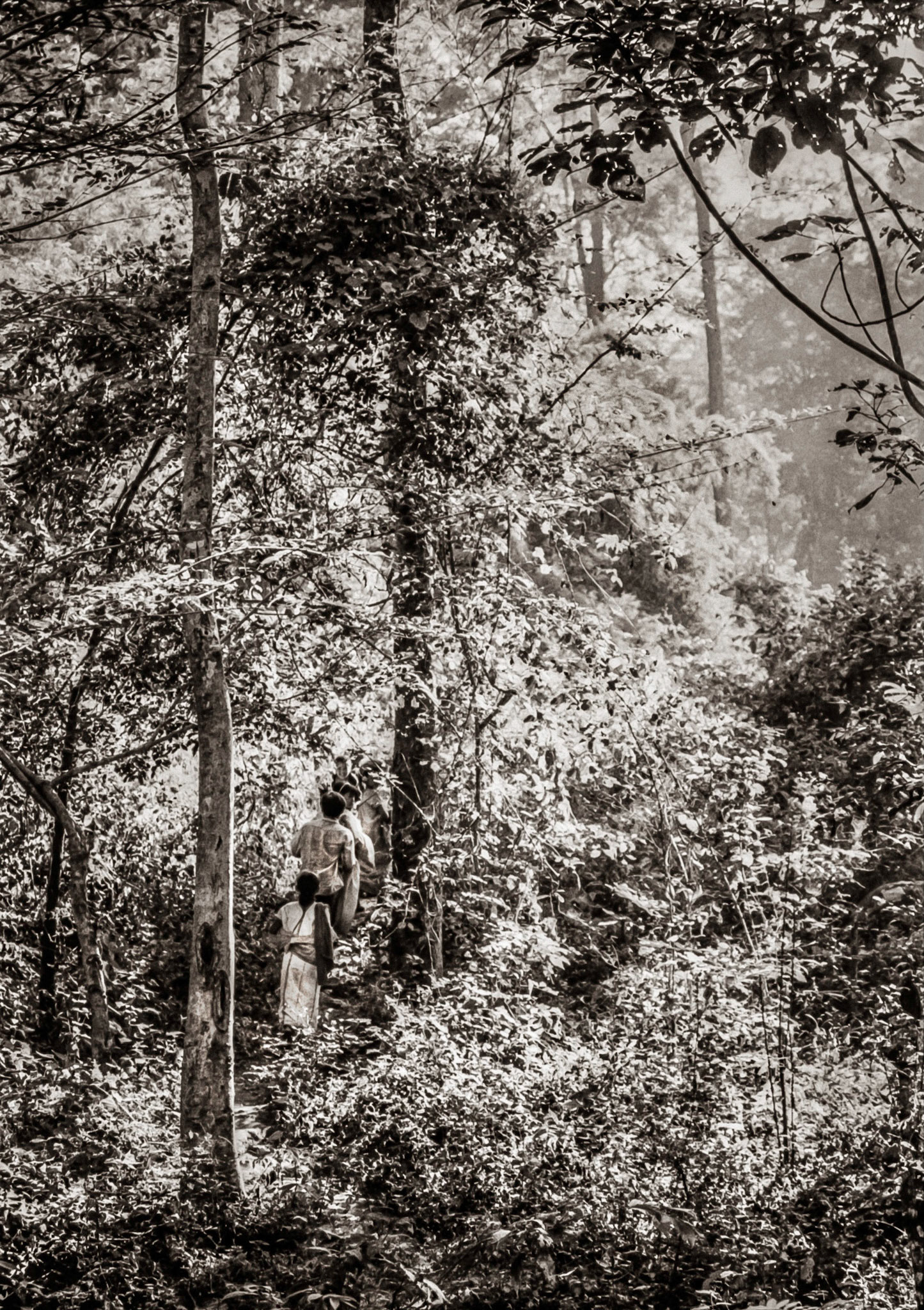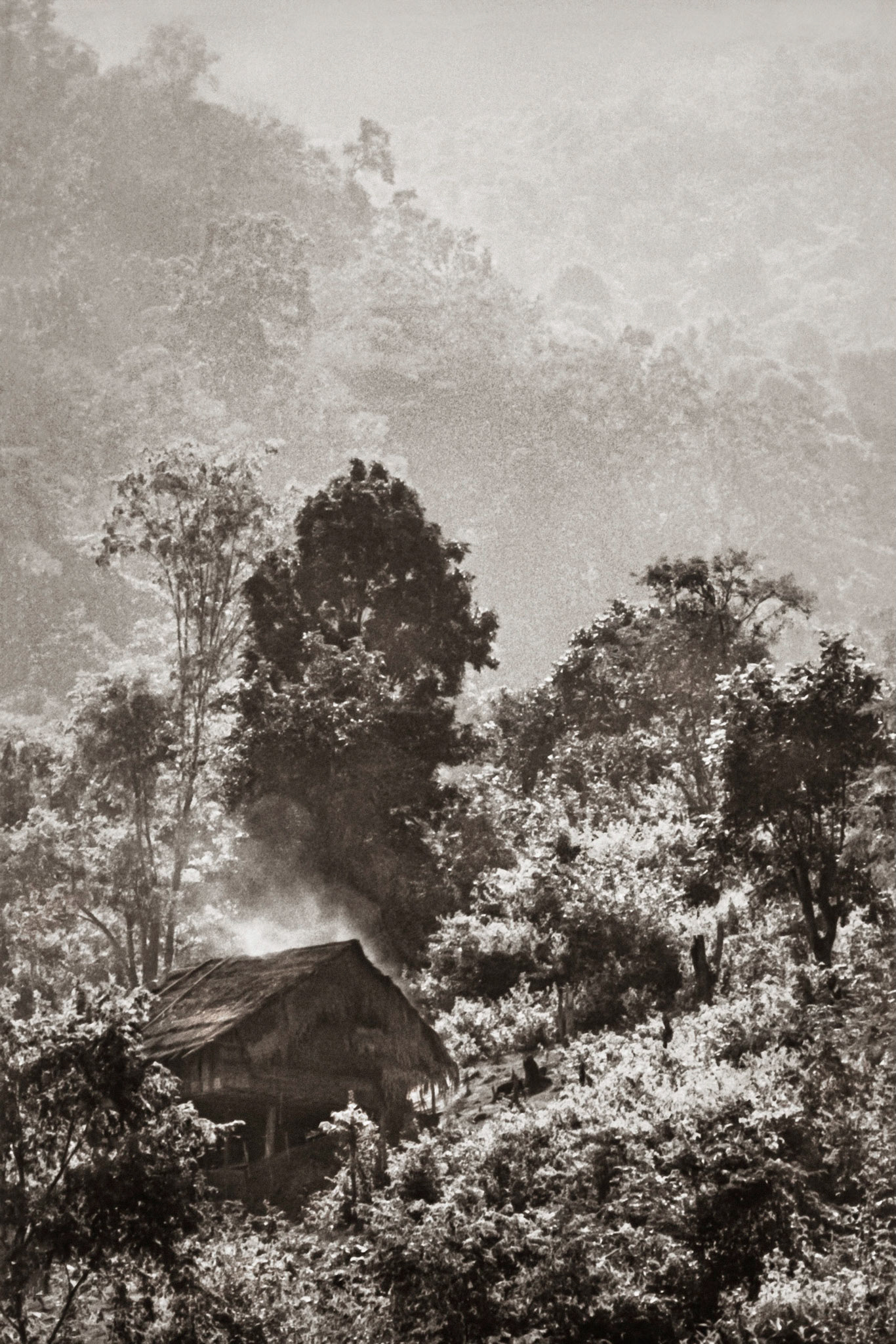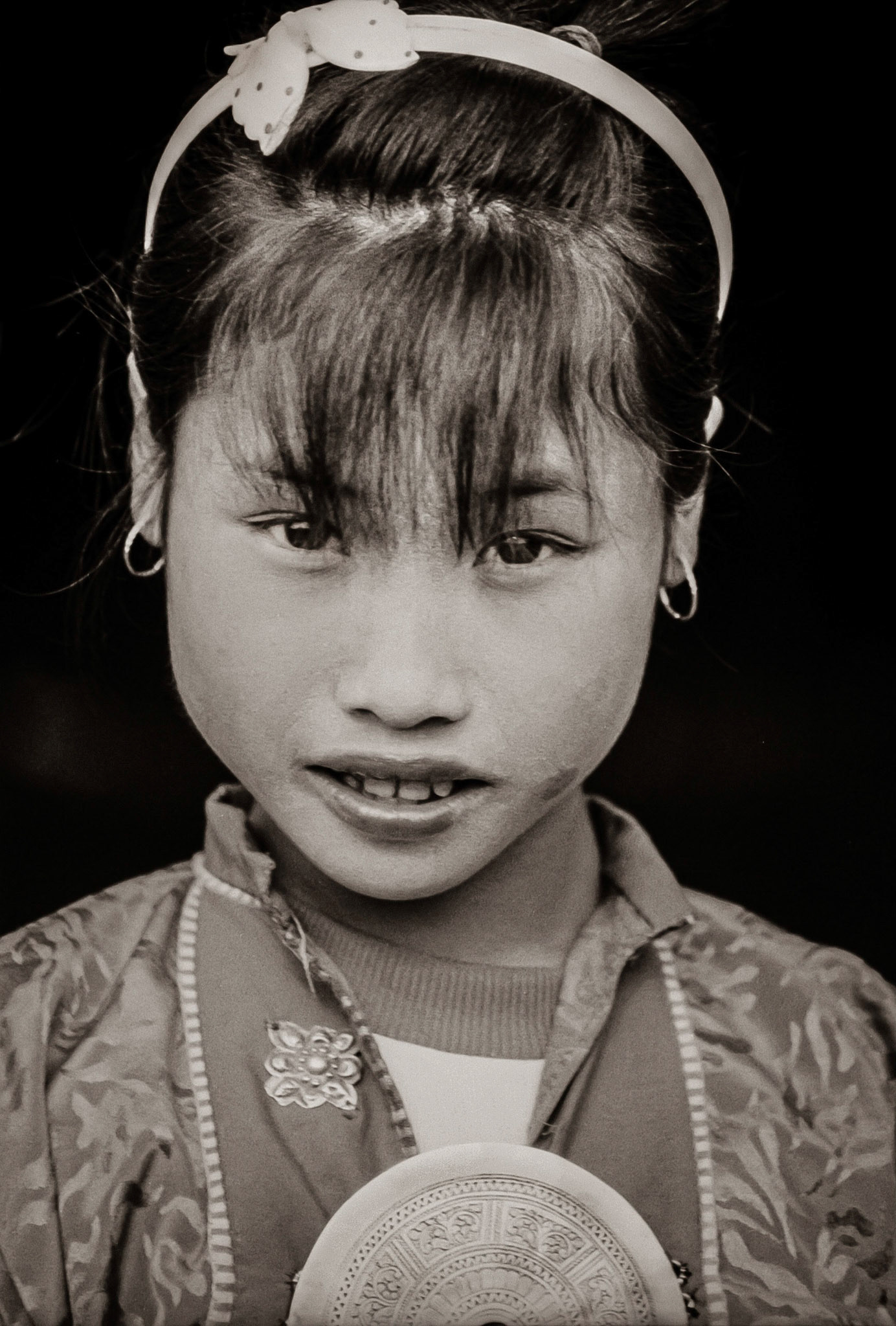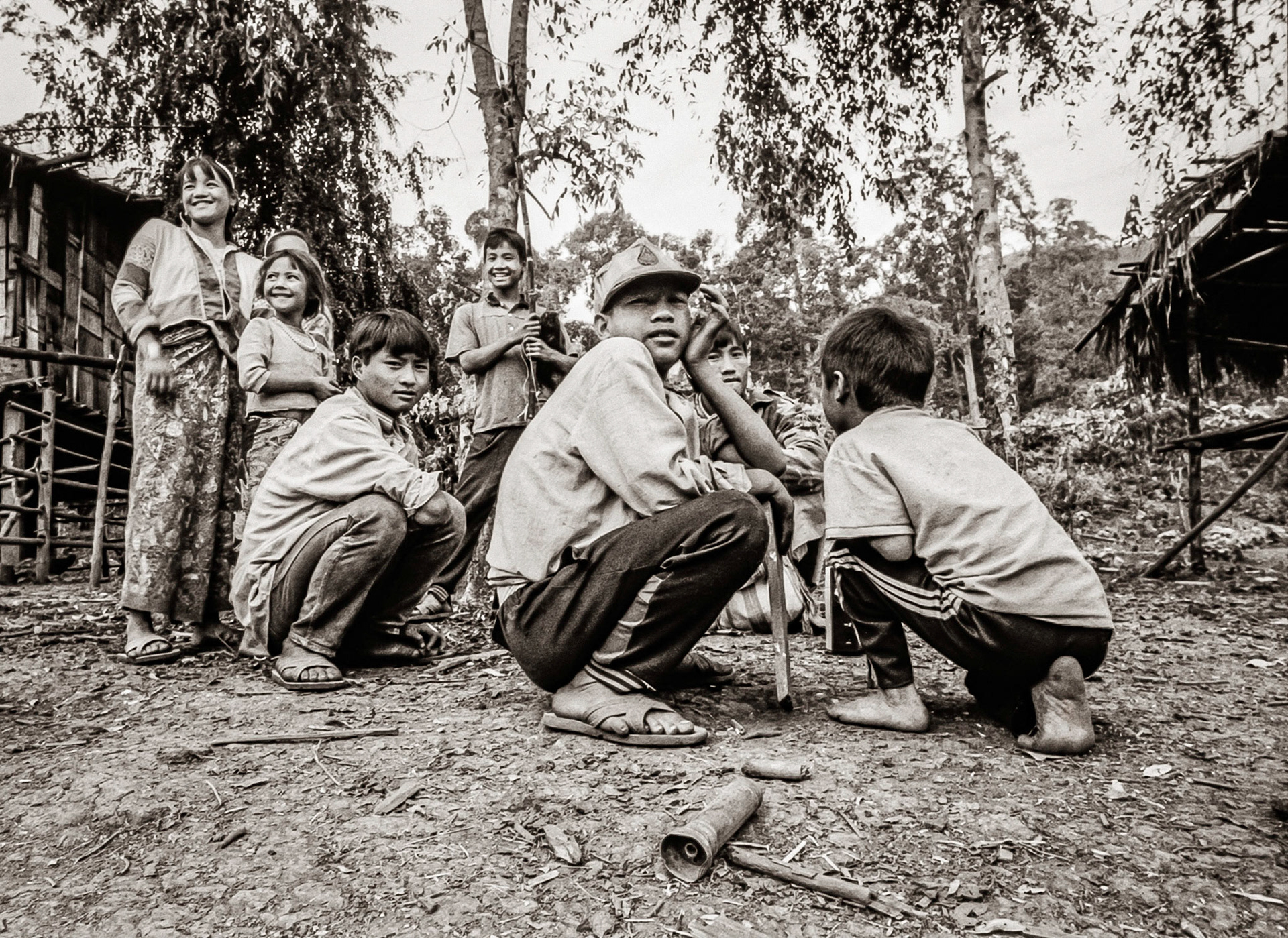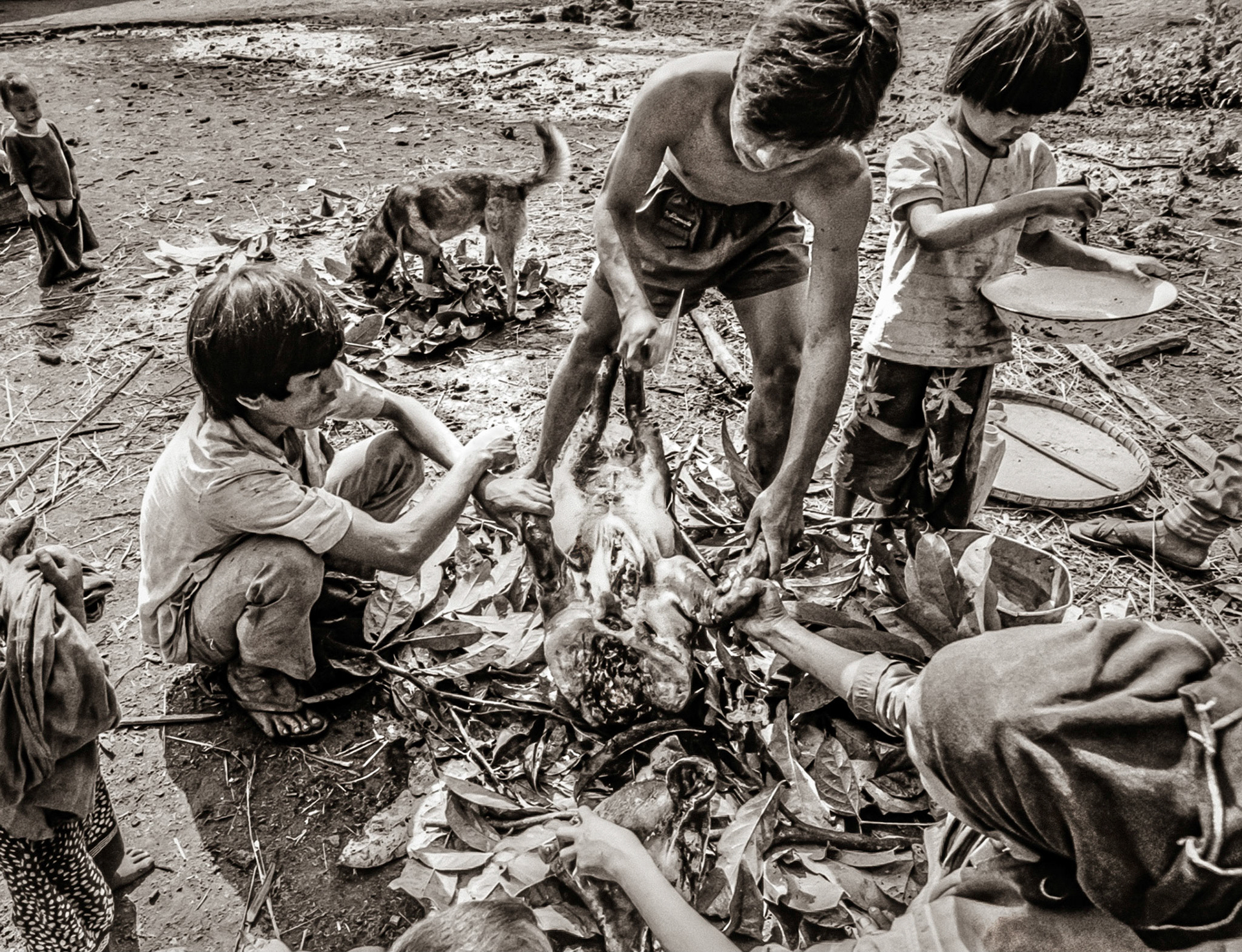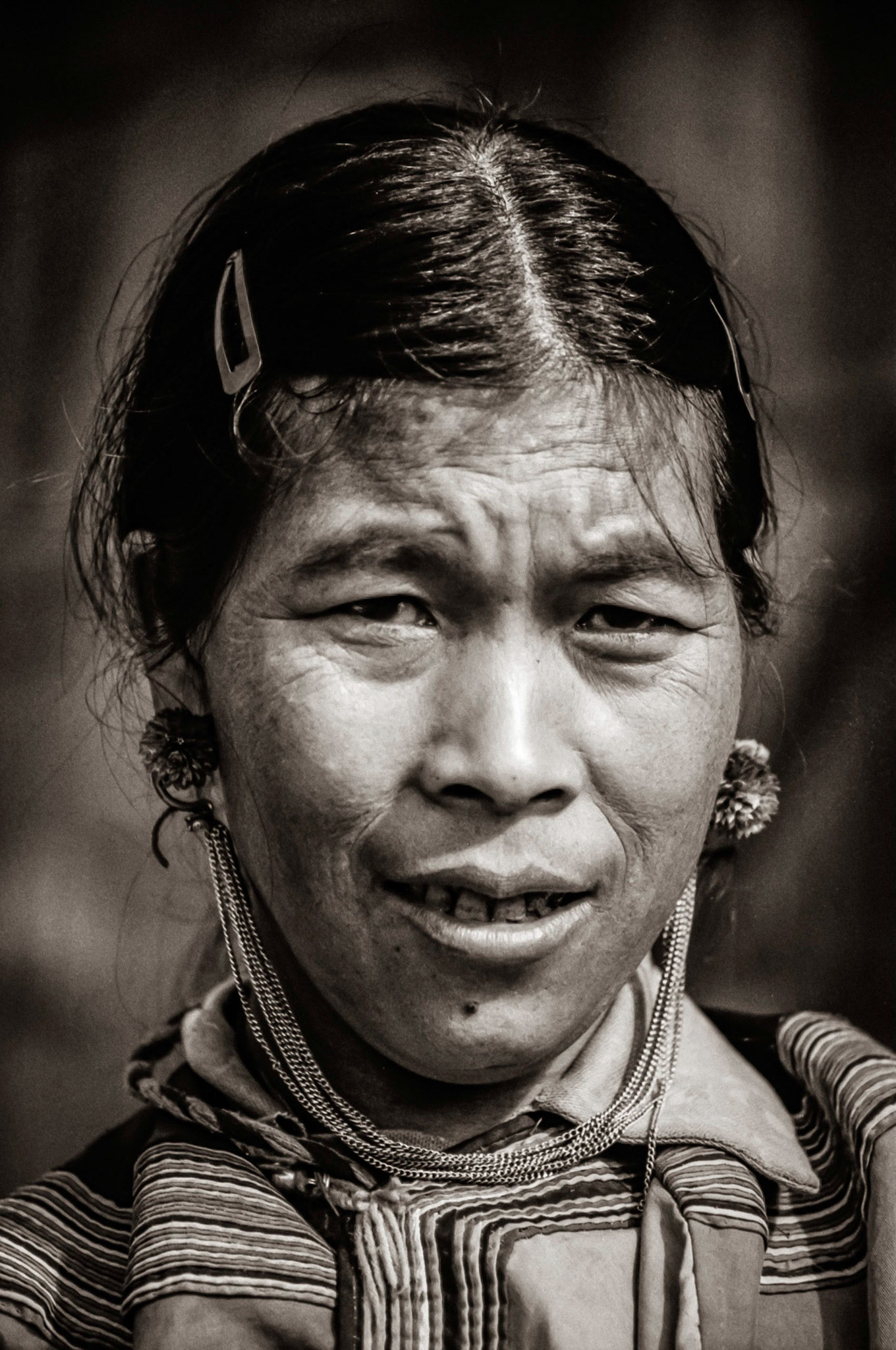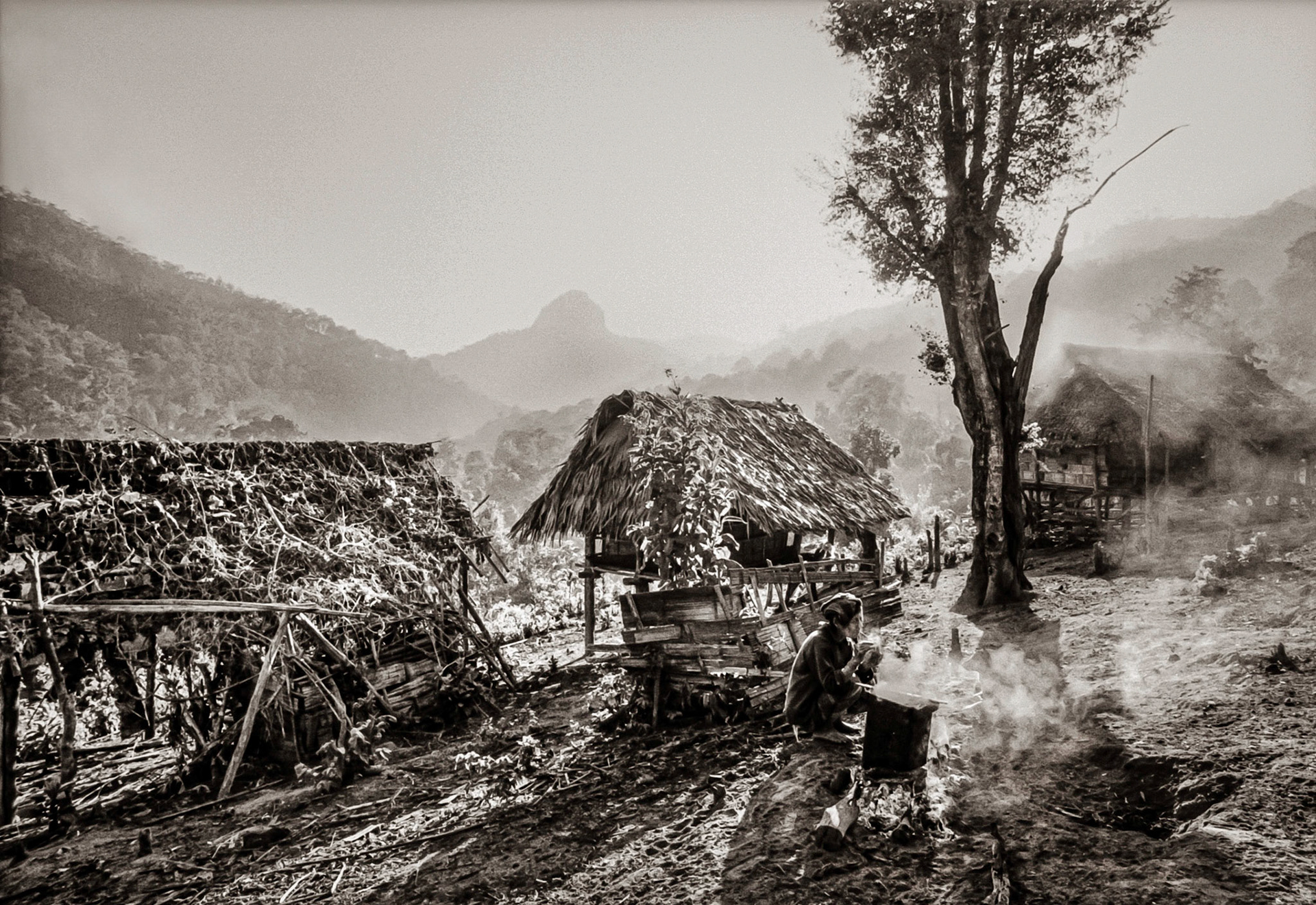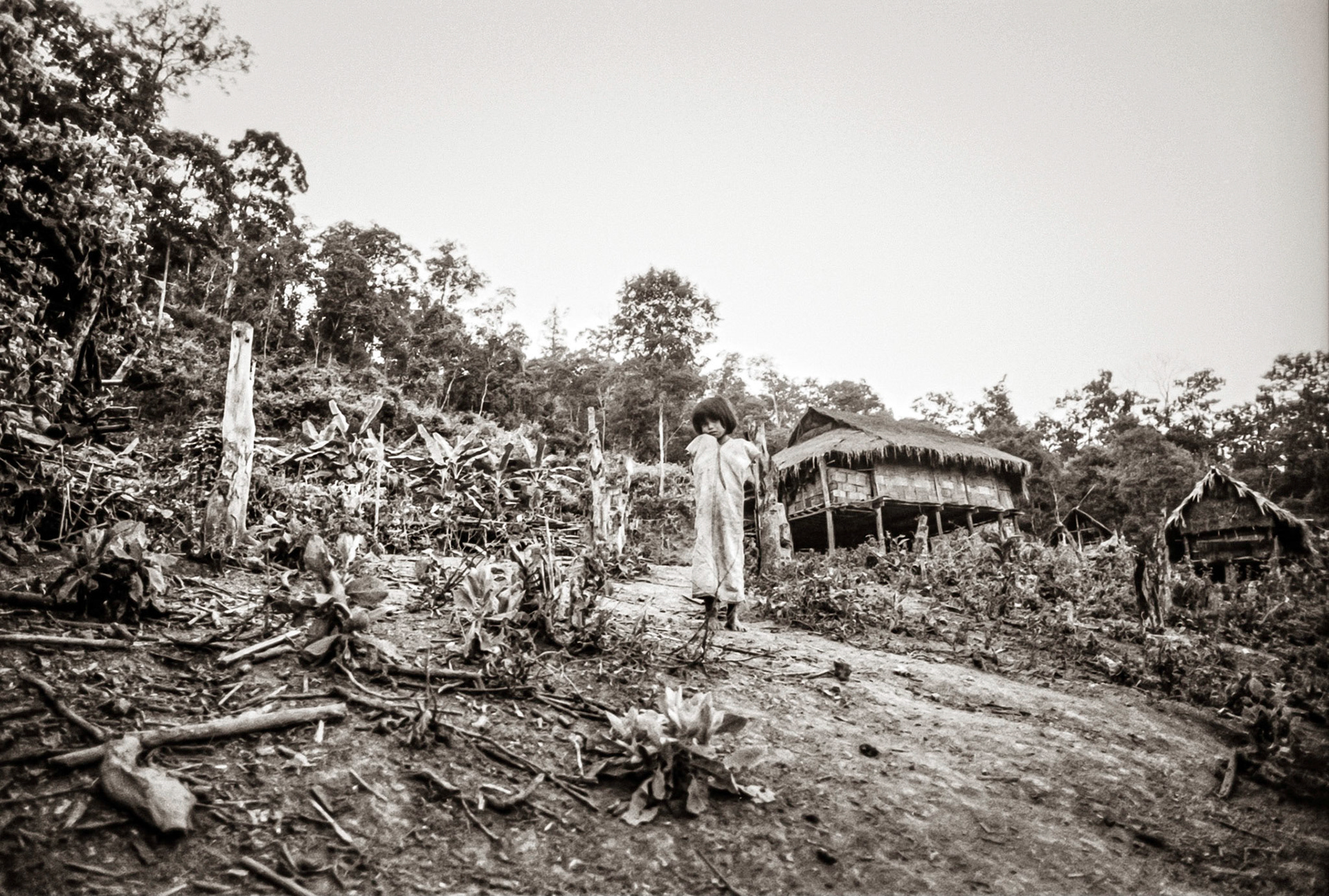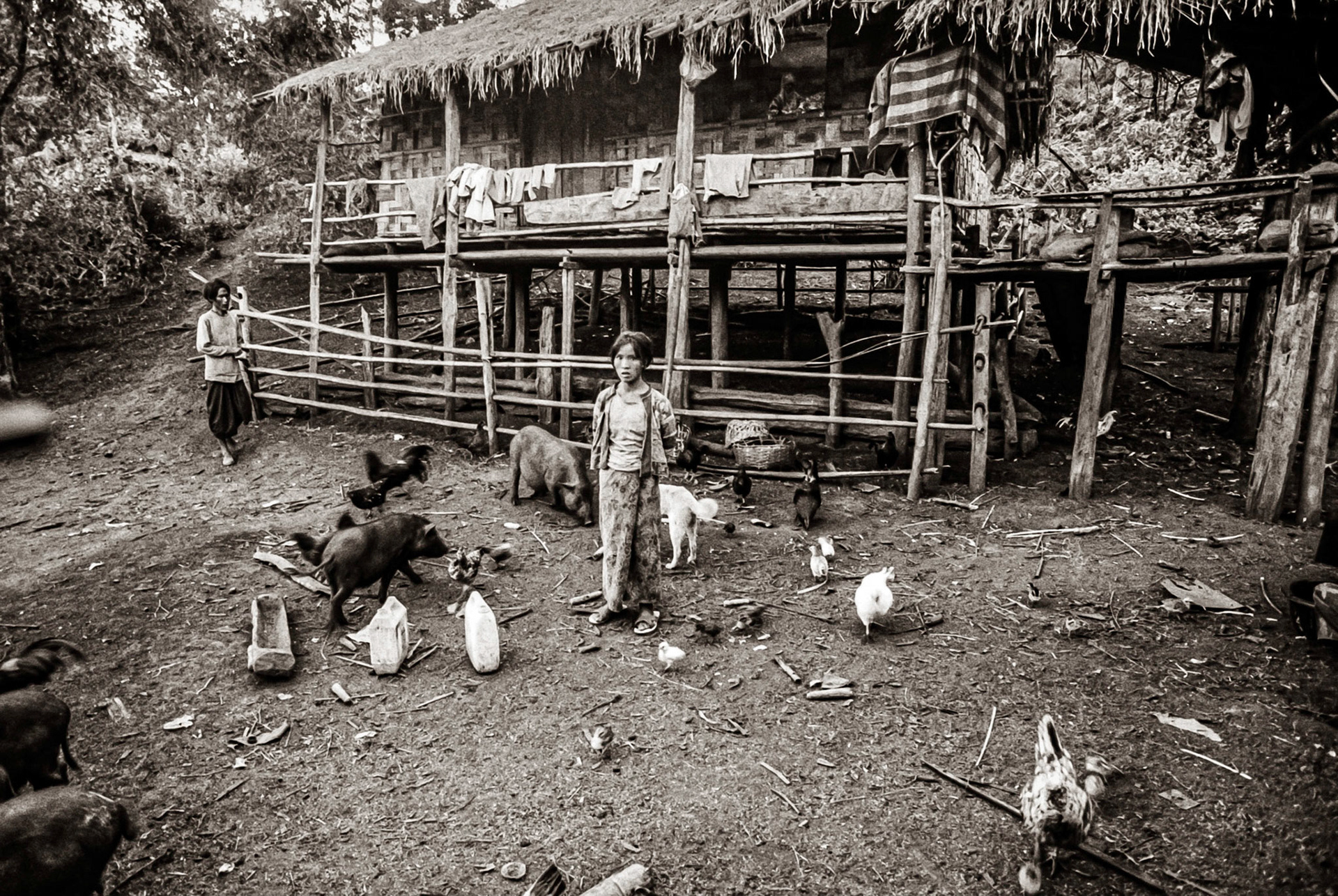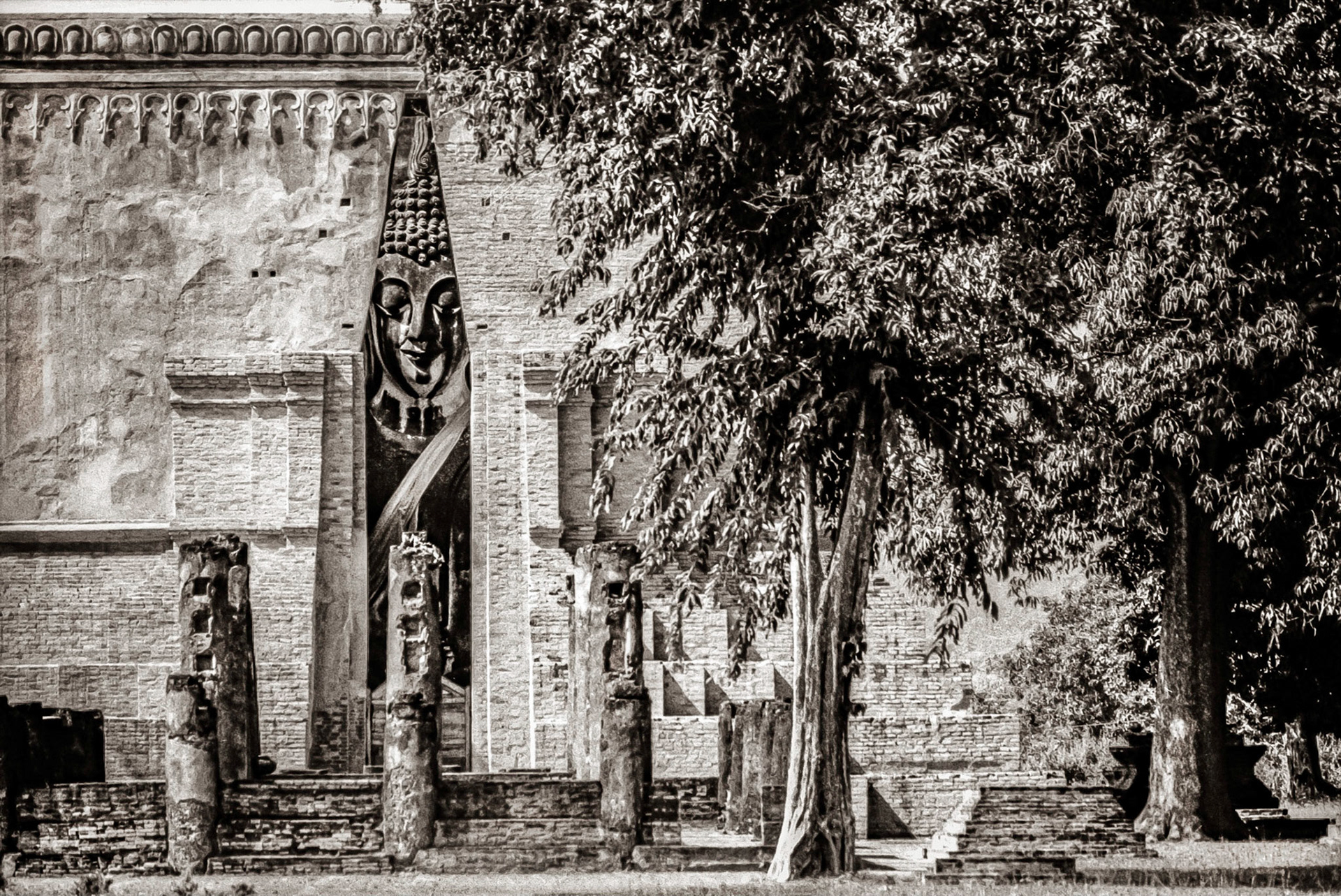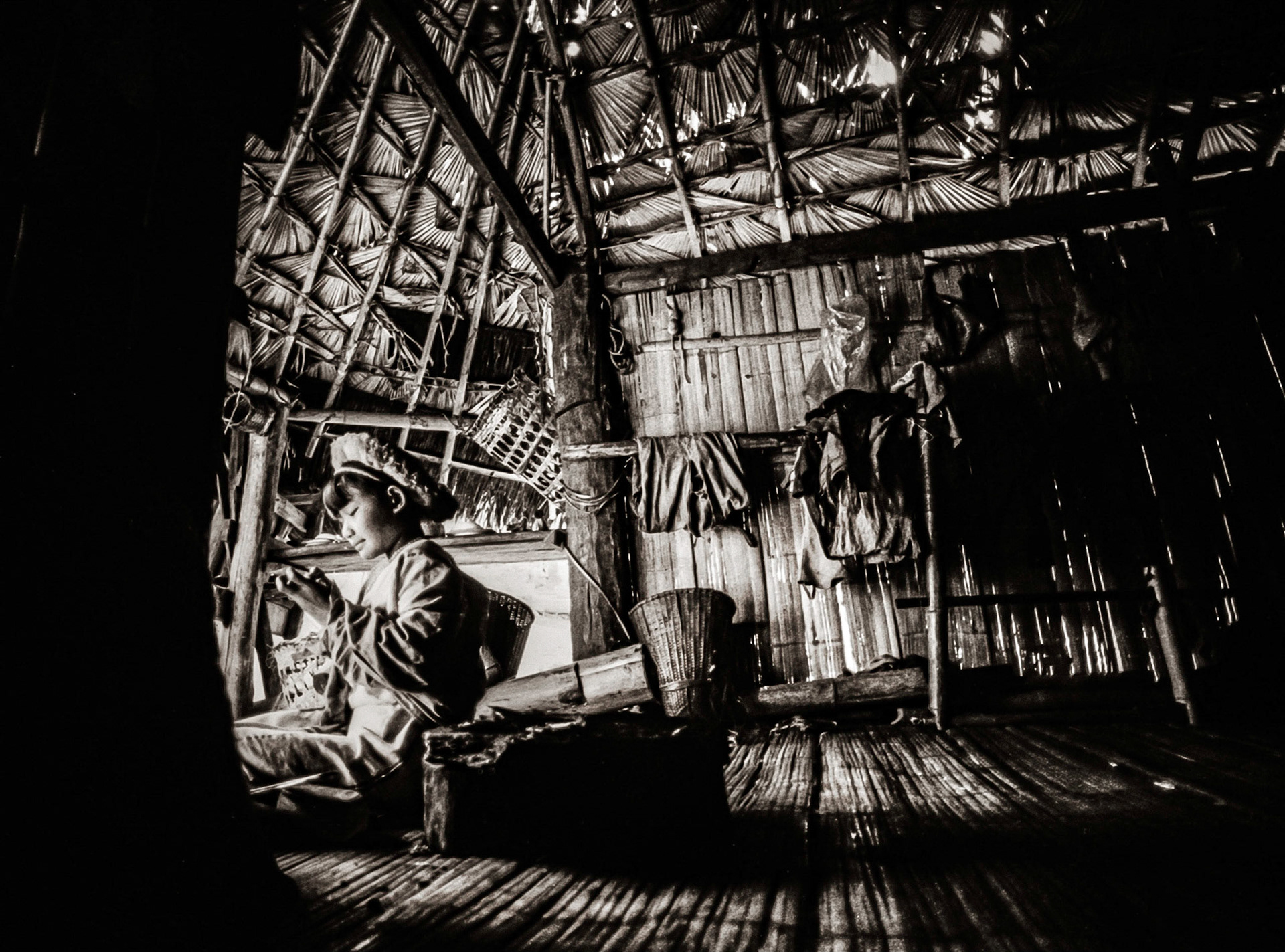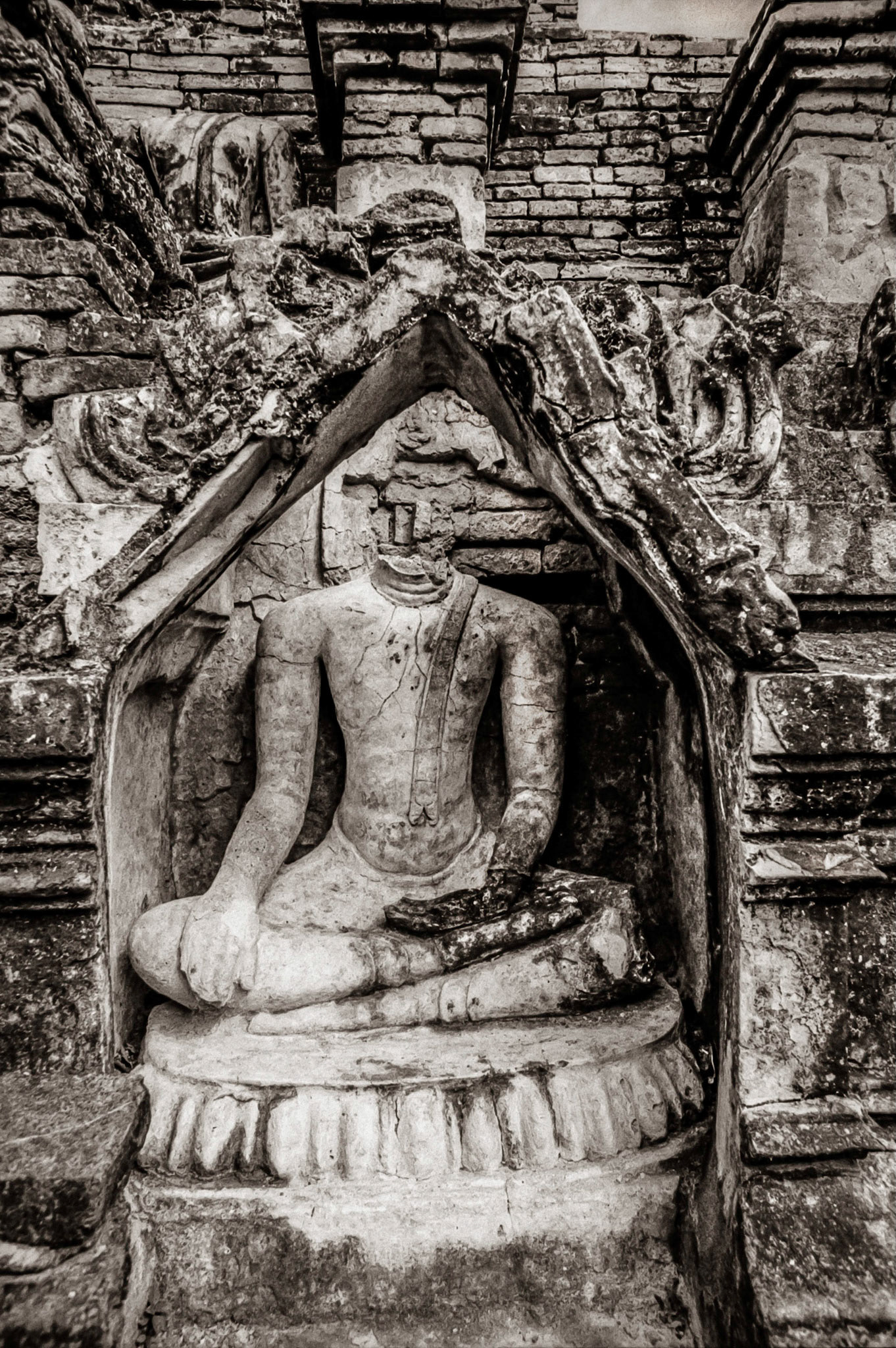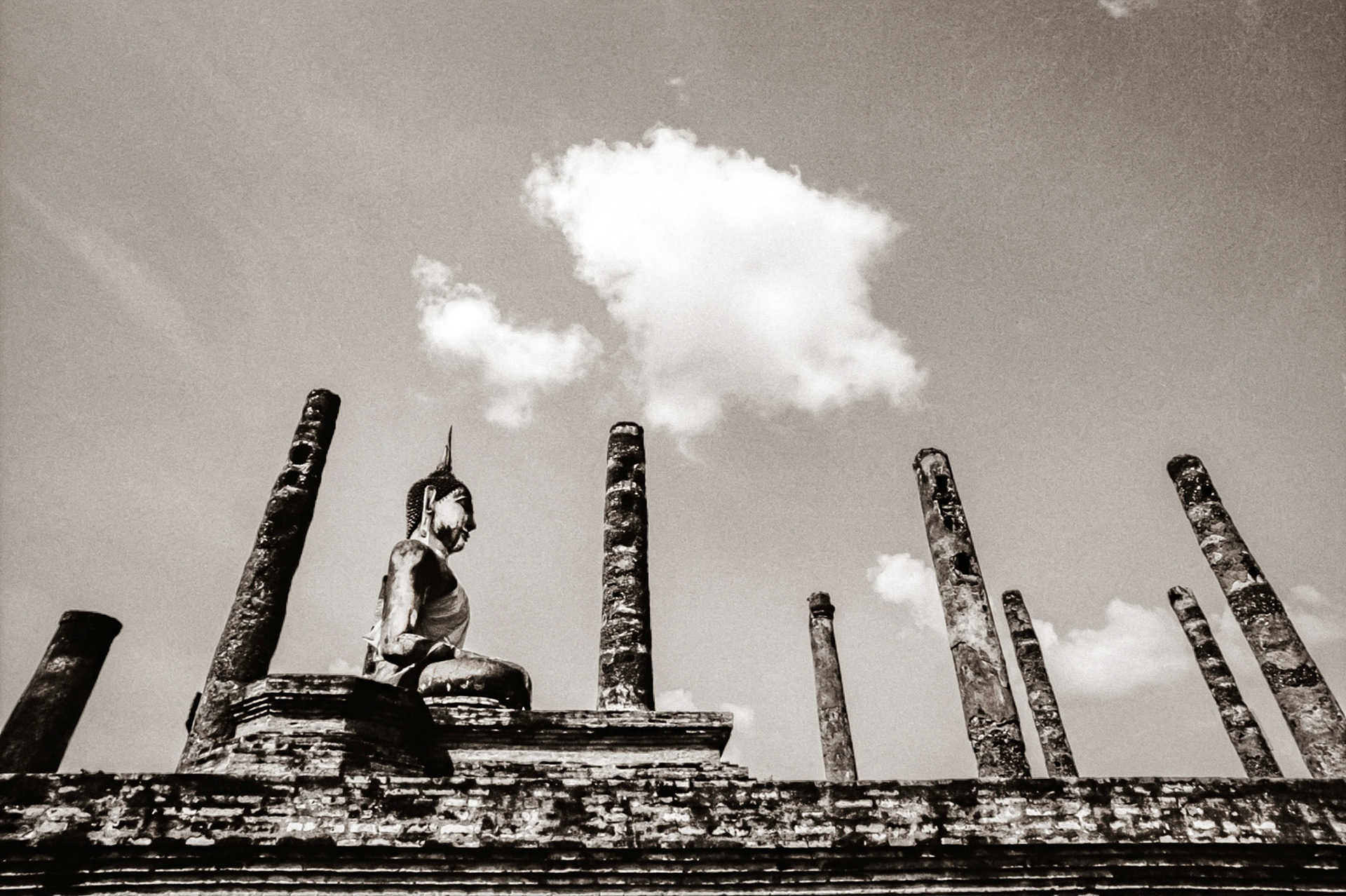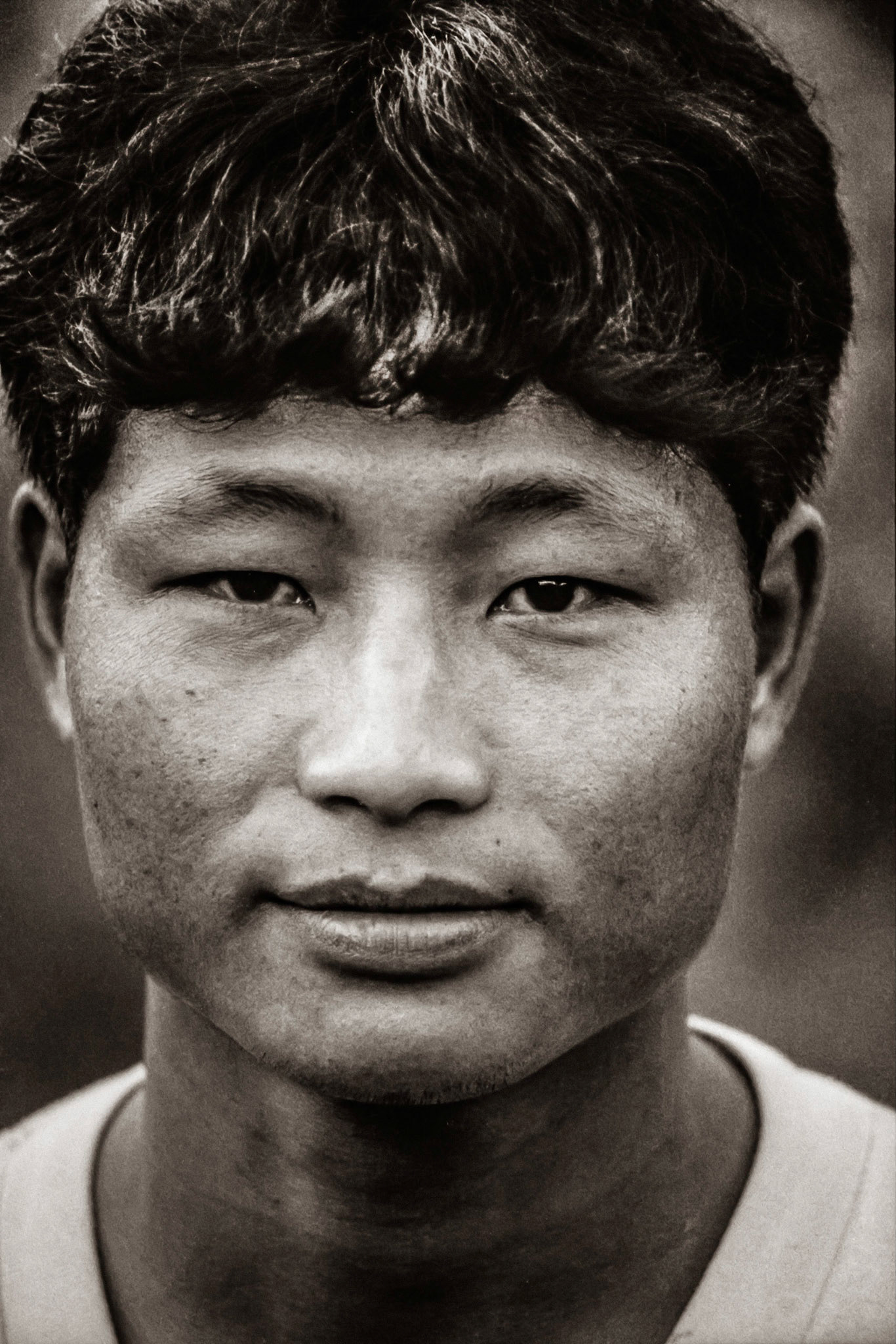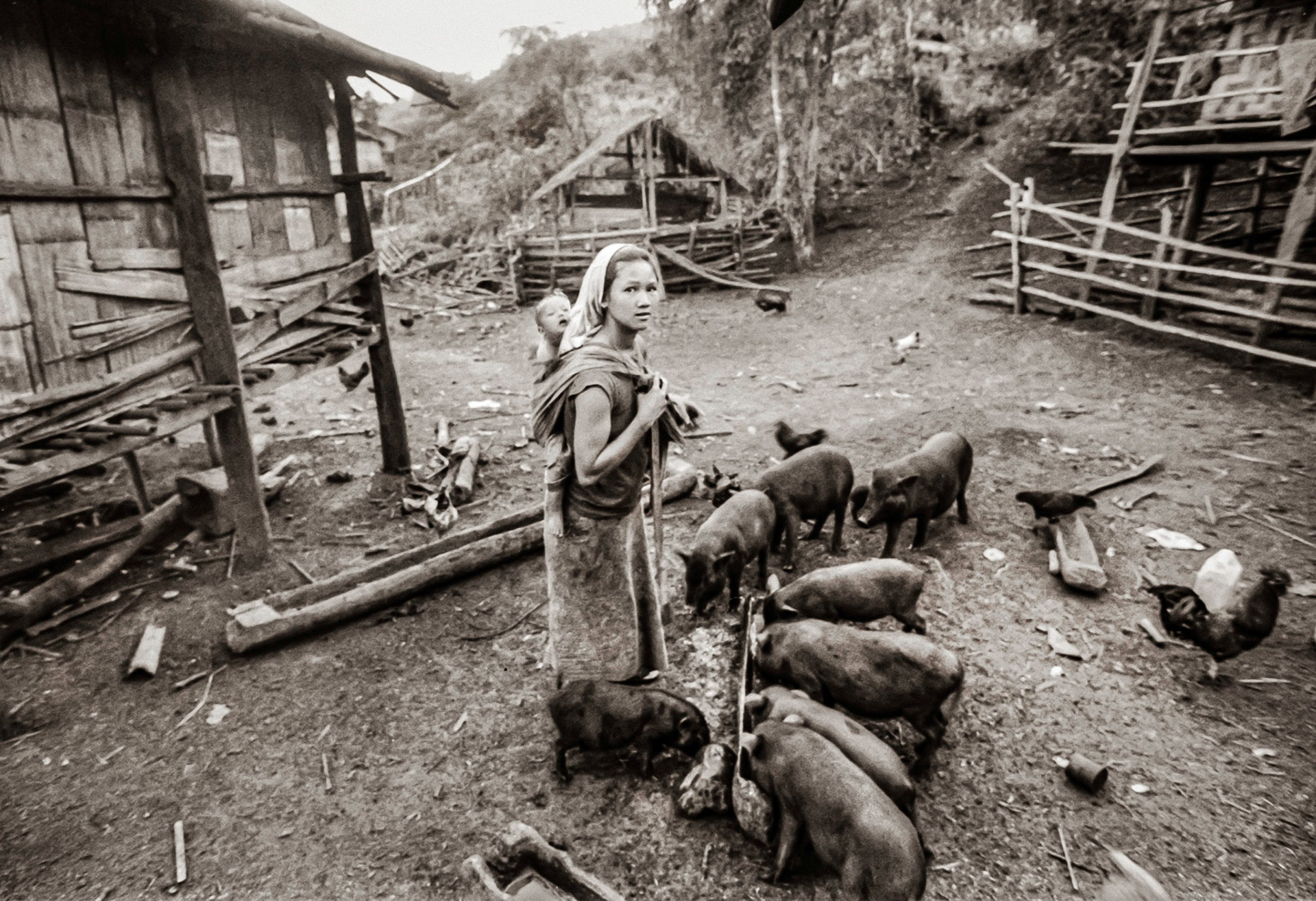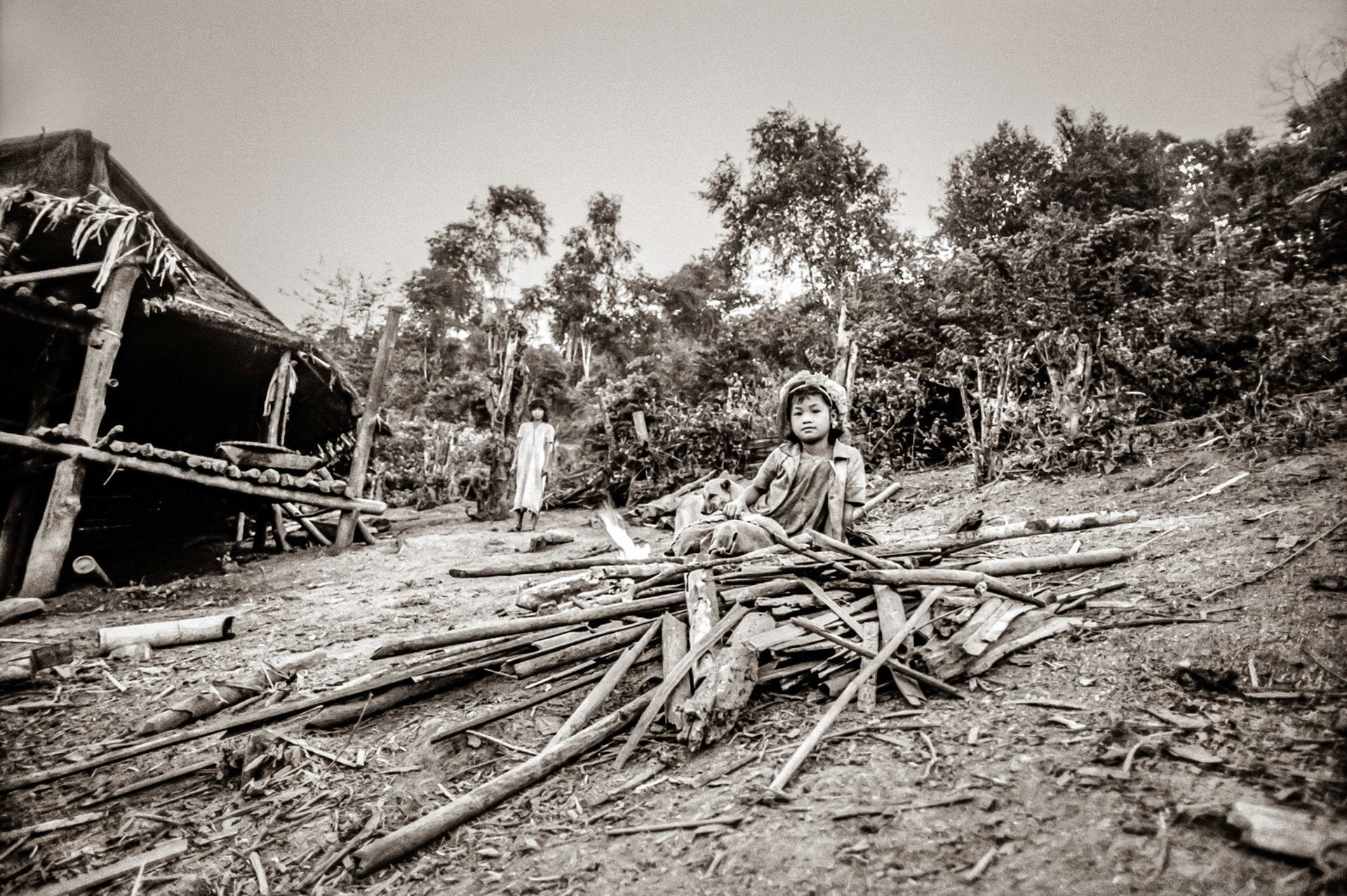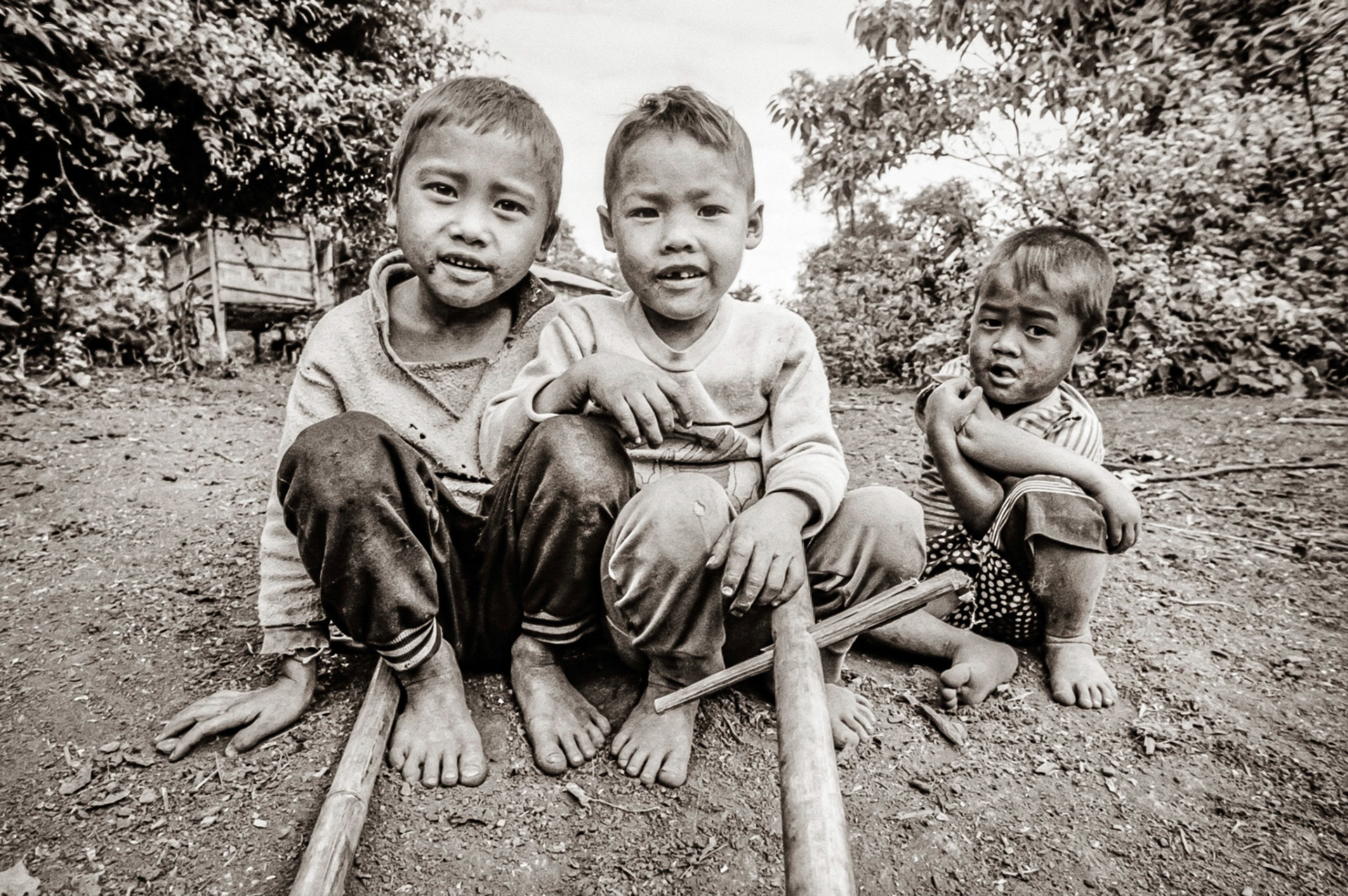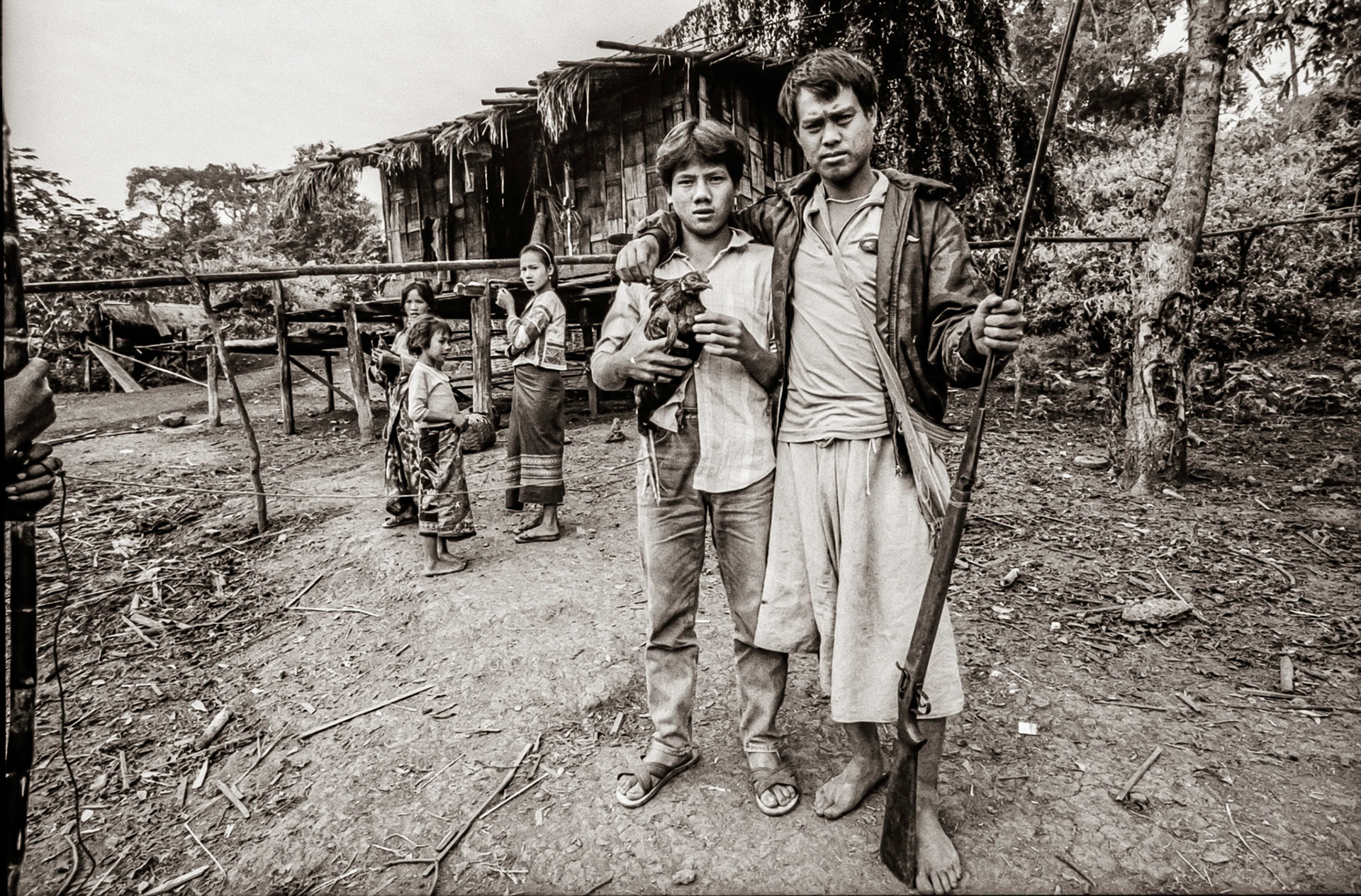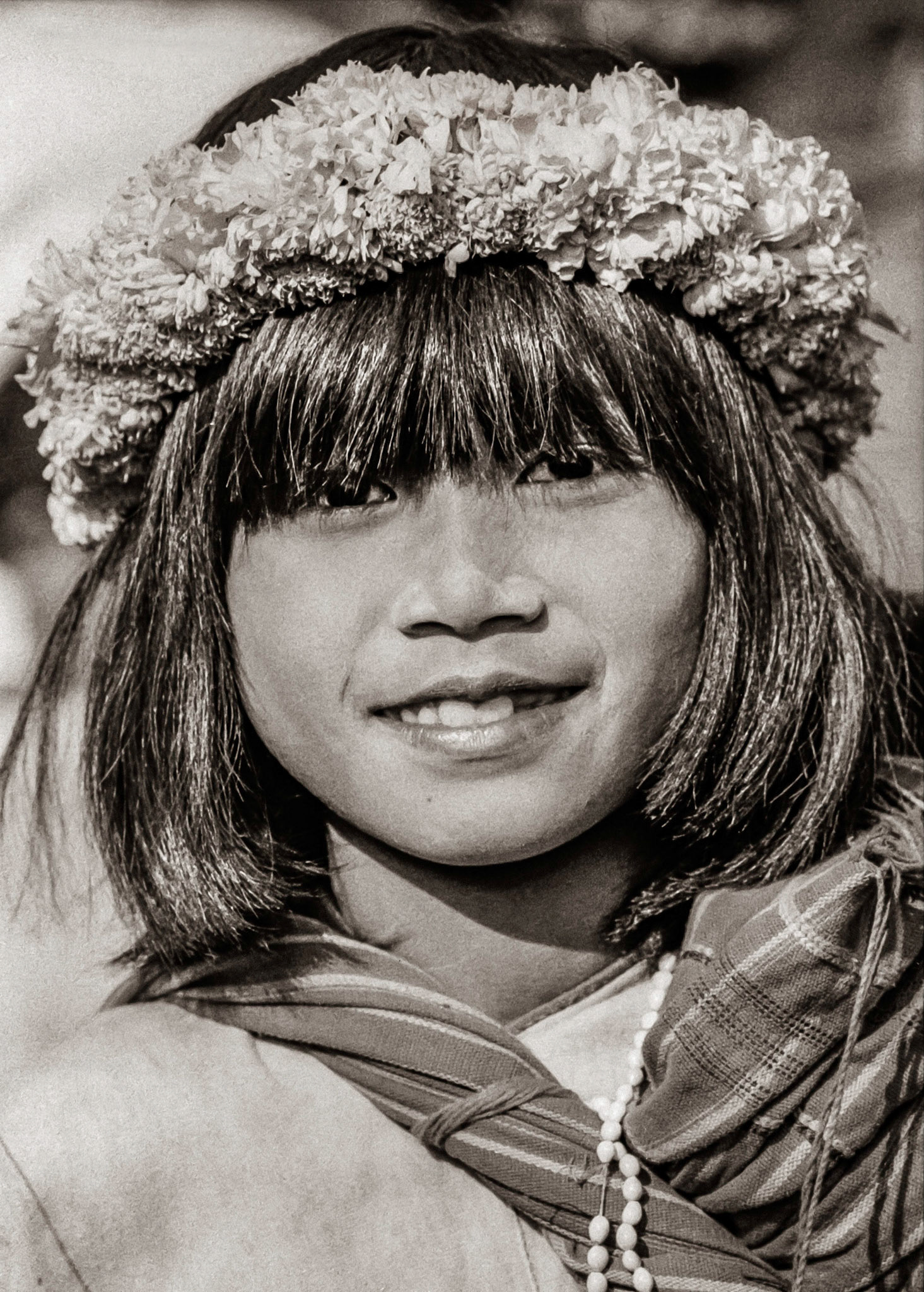 Documentary photography by Chris J Parker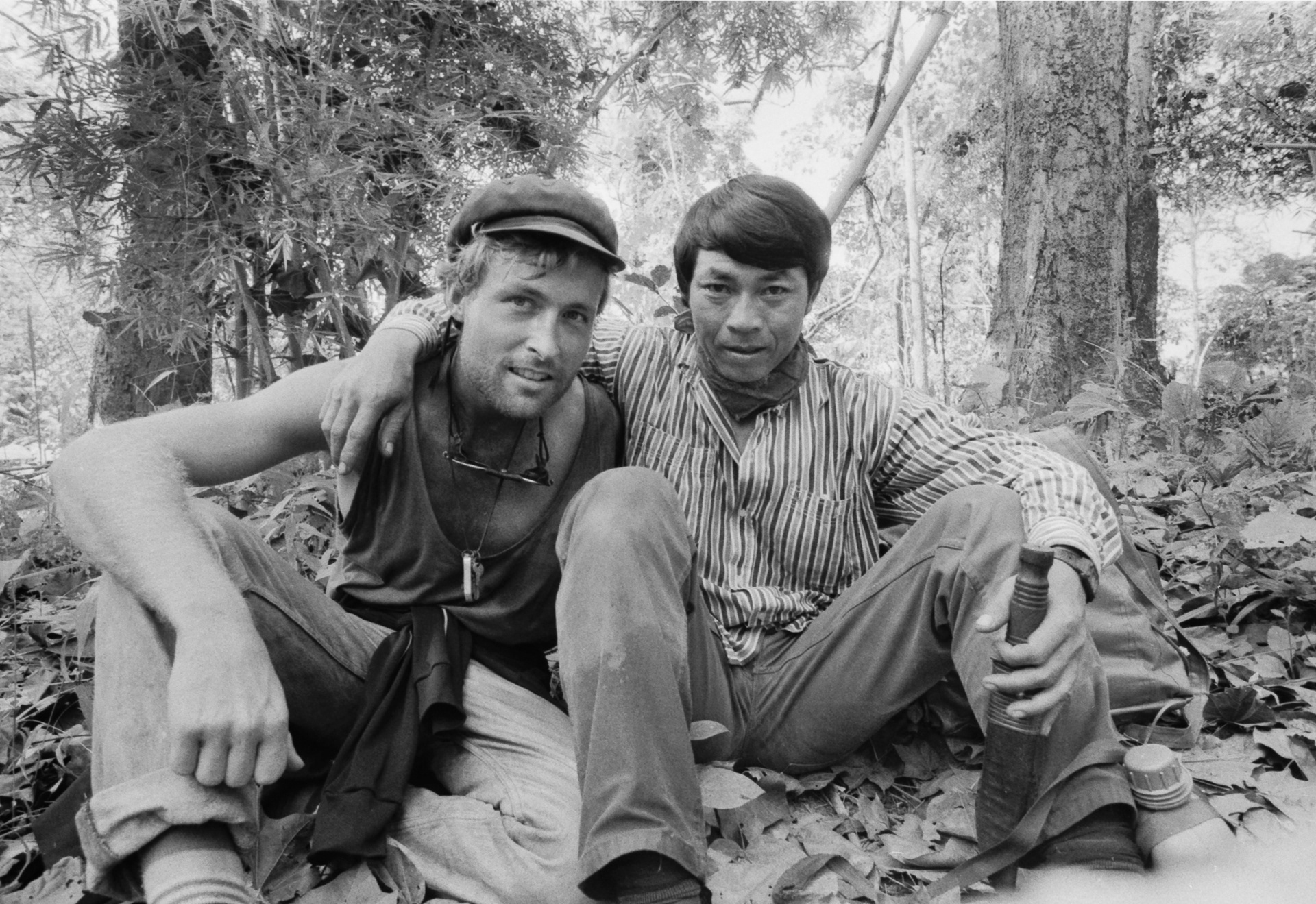 Chris and Sunny in Northern Thailand. Golden Triangle trip in 1990.