Ffestiniog slate quarry. 
Small-scale quarrying of slate began in the 1760s, but the first industrial quarrying started in three locations on Allt-fawr. Taking place under a number of different companies, the surface slate was exhausted by the 1840s and so underground mining started. In 1878, the landowner of Allt-fawr, W. E. Oakley amalgamated the quarries into a single business, Oakeley Quarry, the largest underground slate mine worldwide. From then onwards, slate mines and quarries sprang up in rapid progression across the landscape, with major quarries at Llechwedd, Maenofferen and Votty & Bowydd.
With the boom of the 1860s and 1870s, which increased the demand for safe transport of the finished slates to the distribution harbours as well as bringing in the required workforce, new roads were built to the quarries. The focus moved from the small mining settlements in the valley to expanding the town of Blaenau Ffestiniog. The town plan still shows a distinct grid structure which harks back to the strategic development of the town with its squares and terraces, and the first school, church and chapels were also constructed. Whereas just under 3,500 people lived in Blaenau Ffestiniog in 1850, by 1881, this number had increased to over 11,000.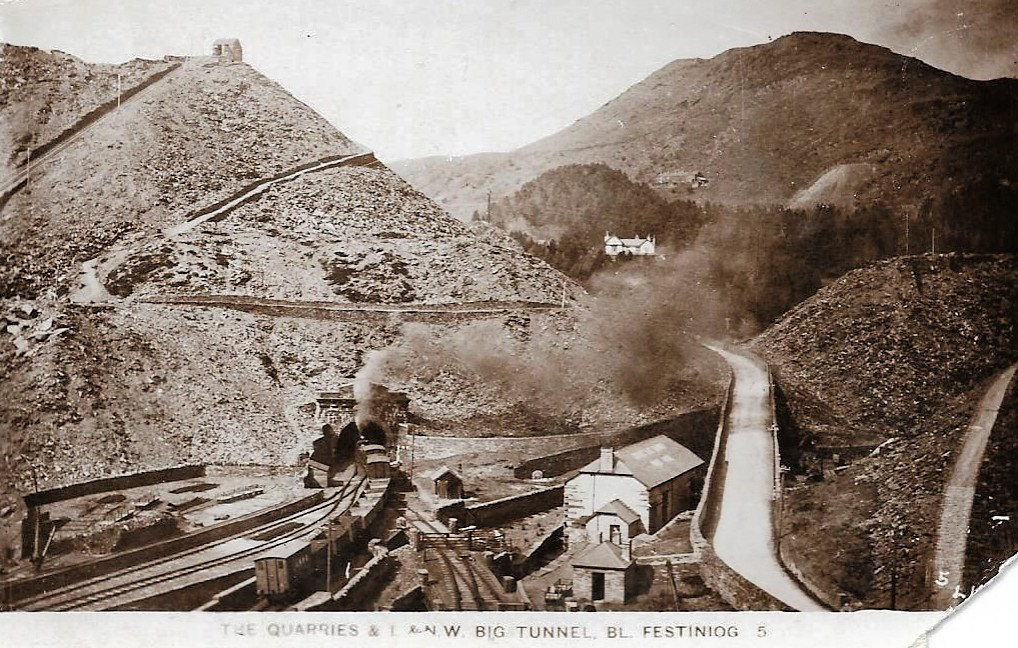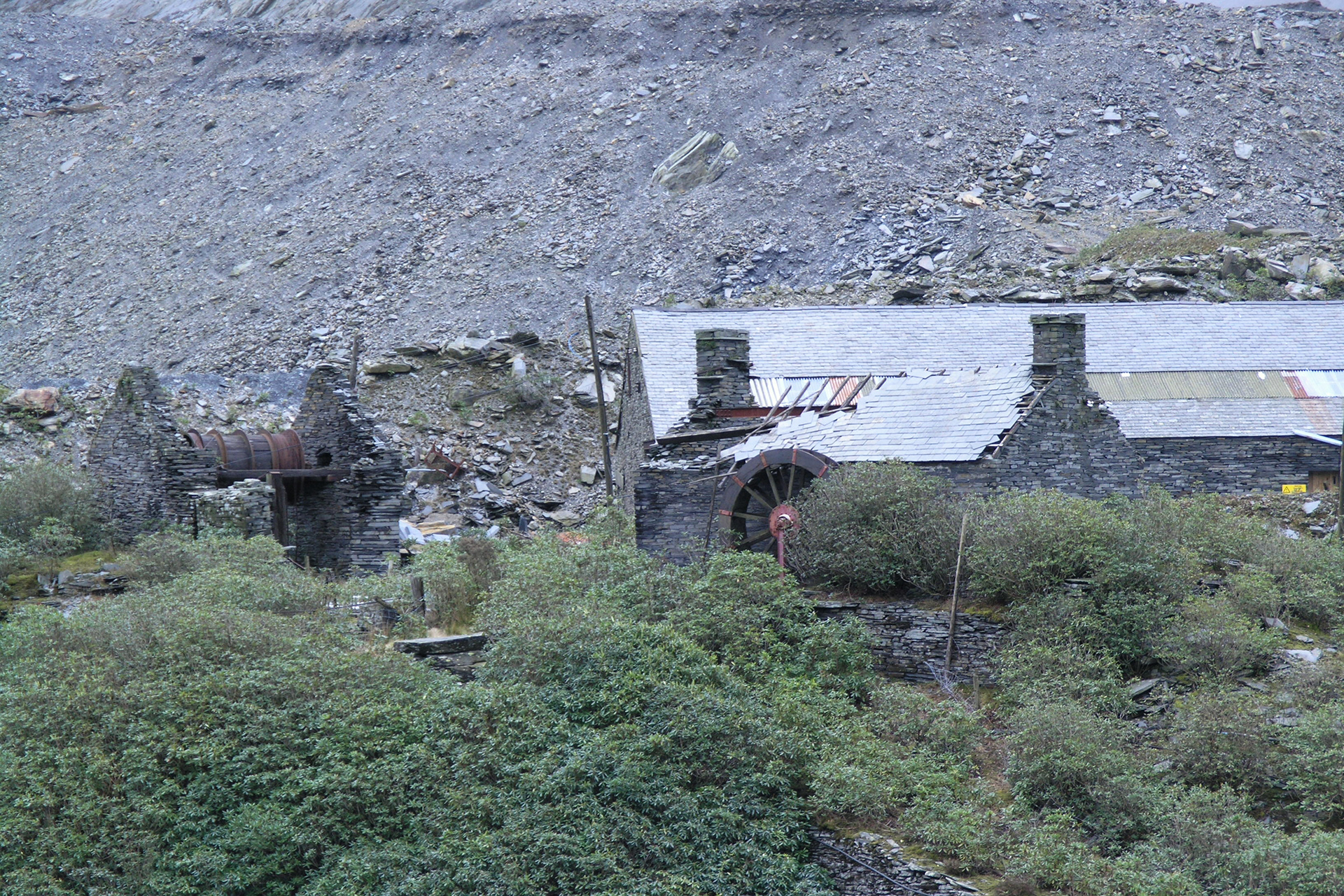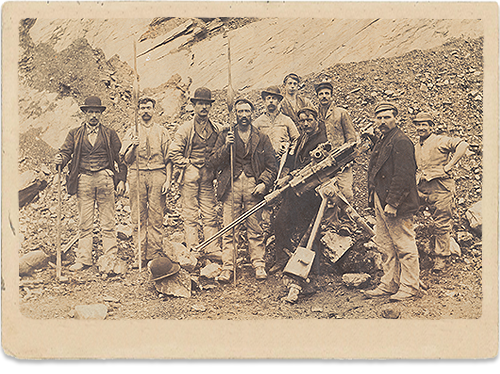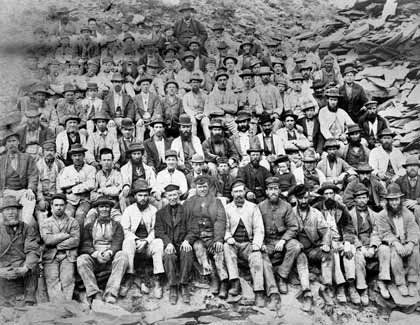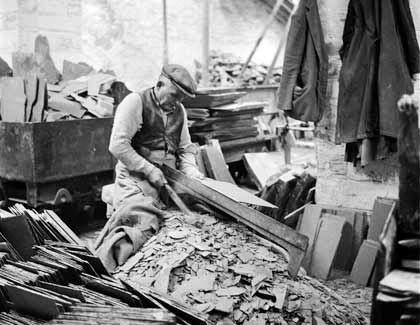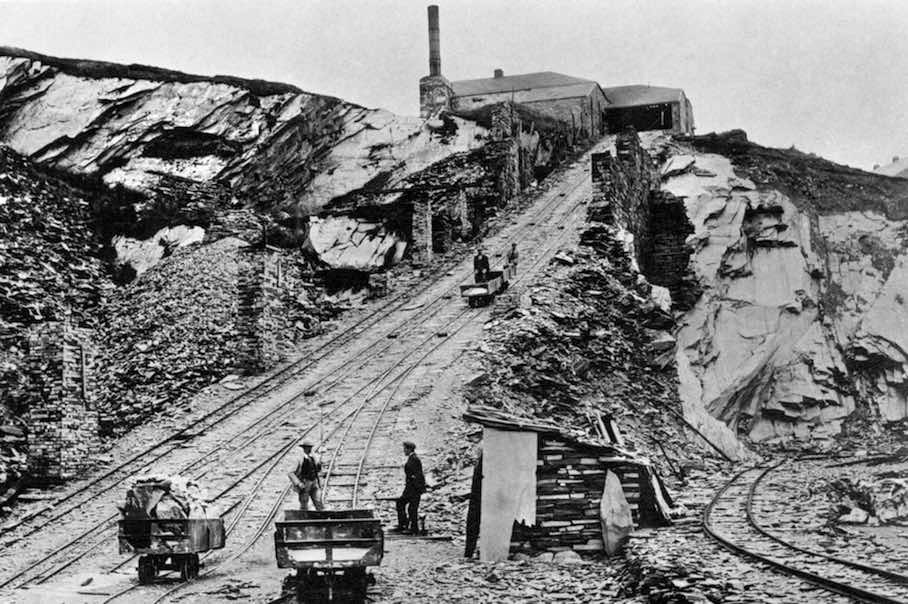 Here are a selection of photographs showing the scars and remains from the works. Taken in 2021 from a recent visit.
Documentary photography by Chris J Parker.